Passengers with existing tickets on American or US Airways -- and members of both frequent flier programs -- shouldn't fret. No changes will come anytime soon.
American's parent company, AMR Corp., is still under bankruptcy protection and would need the court to approve the deal. US Airways shareholders will also have to vote for a merger. Then the Department of Transportation and the Justice Department will have to sign off on it. Finally, once a deal closes, the new company could operate two separate airlines for a number of years.
When the airlines finally do merge, here's what passengers can expect:
AIRFARE
In the past five years, the airline industry has seen the combinations of Delta with Northwest, United with Continental and Southwest Airlines Co. with AirTran. Further consolidation is likely to raise airfares. The price of a domestic round-trip flight has climbed more than 11 percent since 2009, when adjusted for inflation, according to the Bureau of Transportation Statistics.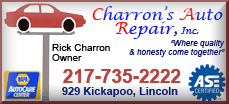 The merger would give a combined American and US Airways Group Inc. the ability to increase fares. United, Delta and Southwest would be likely to follow. Although it could also pave the way for further expansion by discount airlines such as Spirit Airlines Inc. and Allegiant Travel Co.
FREQUENT FLIER MILES
Your miles would be safe. Eventually, the two airlines would merge the miles into one program. Before then, elite status from one airline would likely be honored on the other and passengers would be able to transfer miles from one program to another. That puts the occasional traveler closer to rewards.
The merged carrier would continue American's participation in the OneWorld alliance, which was founded by American, British Airways, Cathay Pacific and Qantas. Today, it has 12 airlines including Finnair, Royal Jordanian and Japan Airlines. US Airways would leave the Star Alliance, which includes rival United Airlines, Lufthansa, Air Canada and 24 other airlines. Alliances allow passengers to earn and redeem miles on partner airlines.
DESTINATIONS
A key reason for merging is to link both airlines' networks, creating a system on par with Delta Air Lines and United, part of United Continental Holdings Inc. American currently serves about 260 cities in more than 50 countries with 3,500 daily flights. US Airways has 200 destinations in 28 countries with 3,000 daily flights. There is little overlap. By joining forces the combined airline would become more attractive to companies seeking to fly employees around the globe with few connections.