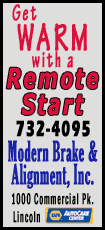 So-called foreclosure starts -- when a home with a mortgage gone unpaid is placed on a countdown clock to possible foreclosure -- declined 28 percent nationally last month from January 2012, foreclosure listing firm RealtyTrac Inc. said Thursday.
Foreclosure starts also fell 11 percent from December, the firm said.
The last time fewer homes entered the foreclosure process in a single month was June 2006, when the U.S. housing market was roaring and home values were rising -- trends that helped homeowners avoid foreclosure.
January's decline in foreclosure starts was most pronounced in California. The number of homes in the state that started on the path to foreclosure plunged 75 percent from a year earlier and sank 62 percent from December.
As the nation's most-populous state, California has seen a larger share of the fallout from the housing downturn that most states. That's why the state's sharp drop in foreclosure starts last month had such an outsized impact on the national figures.
The package of laws that went into effect on Jan. 1 increased homeowners' protections from foreclosure, effectively buying them more time to potentially avoid losing their homes.
Among the provisions: Large lenders must provide a single point of contact for homeowners who want to negotiate loan modifications and are prohibited from foreclosing while they evaluate homeowners' requests for alternatives. Homeowners also can sue lenders to stop foreclosures or seek monetary damages if the lender violates state law.
That may help some homeowners stave off foreclosure entirely. Others, however, may not be able to avoid losing their home, just delay the process.
Similar laws have gone into effect in states such as Nevada and Washington. And in each case, foreclosure starts declined sharply.
"Unfortunately, down the road, we usually see a boomerang effect as some of those delayed foreclosures come back and actually end up being foreclosed-upon," said Daren Blomquist, a vice president at RealtyTrac.
Blomquist anticipates that could happen at the end of the year or early 2014.
Because foreclosures typically sell at a sharp discount to other homes, a delayed wave of California foreclosures could potentially bring down the value of nearby homes when they sell.