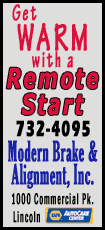 The company has often been ridiculed within the aviation industry and remains a perennial afterthought among travelers. But it hopes to shed that image by merging with the larger -- but troubled -- American Airlines, a deal which will create the world's largest airline.
The deal is expected to be announced Thursday morning, according to four people close to the situation, who requested anonymity because they are not authorized to speak about the merger.
American has been in bankruptcy since November 2011. Its creditors will own the majority of the new carrier but it will be US Airways management at the helm. Airline consultant Paul Sterbenz calls it "an example of the little fish swallowing the big fish."
US Airways was patched together from several scrappy regional carriers on the brink of bankruptcy. Though it has grown over its 73-year history to become the nation's fifth largest carrier, in many ways, it has remained a second-string player.
The merger with American will elevate both airlines to the same level as Delta and United. International business travelers will be left with just three mega-airlines to pick from and the merger will likely bring to a close more than 30 years of U.S. airline consolidation.
Even within an industry known for frequent mergers, US Airways stands out.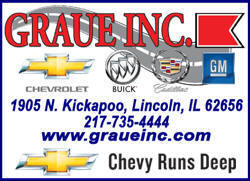 Like most U.S. airlines, its origins can be traced back to carrying mail for the post office. The airline started such service in 1939. Its forbearers -- Allegheny and Piedmont -- soon expanded into shuttling passengers from one small city to another in western Pennsylvania, North Carolina and the Ohio River Valley. Neither were major players. When larger airlines abandoned cities, they swooped in, taking over the service.
Growth also came through acquisitions of even smaller airlines: Lake Central, founded by an air racer, in 1968; Mohawk, which expanded thanks to financing from a farmers' cooperative, in 1972. Empire Airlines, which developed out of an aircraft fuel supplier, was added in 1986. The next year, Pacific Southwest Airlines -- which originally weighed luggage on bathroom scales -- was added. Even real estate mogul Donald Trump's failed Boston-New York-Washington shuttle would eventually be folded into US Airways.
The airline was flying more and more passengers but still failed to dominate the skies.
"We were thought of as second-class citizens," says Edwin I. Colodny, CEO of the airline from 1975 to 1991.
Each merger brought its own headaches. Seniority lists had to be merged, computer programs synchronized and routes coordinated. Cultures often clashed.
For instance, Allegheny, based in Arlington, Va., billed itself as the "airline of executives" while PSA, which was based near a large Navy station in San Diego, was nicknamed "Poor Sailors' Airline." Its wisecracking flight attendants wore hot pants and midnight flights were known for their freely flowing liquor.
By 1979, Allegheny had grown to fly to Arizona, Colorado, Texas and other states outside the Allegheny Valley. To reflect its shift from regional to national carrier, the airline changed its name to USAir.
The biggest growth came in 1987 when Piedmont Airlines, based in Winston-Salem, N.C., was acquired. It did not go smoothly. Piedmont was a southern airline. Most of US Airways traced its lineage back to the Northeast.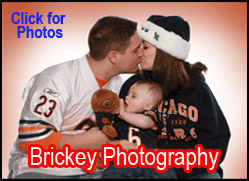 "The Piedmont employees felt very, very proud of their airline and they did not see being merged into US Air as being something they looked forward to," Colodny says.
It became common for workers to tell each other within minutes of meeting which airline they came from. There were Piedmont guys and Allegheny guys and a handful who once worked at Empire Airlines. Nobody was just a US Airways guy.
"It was a very quick indication that there was a holding on to the past," says Chris Doan, who oversaw operations and maintenance for US Airways from 1996 to 2002.
The airline eventually embraced that disjointed past, honoring its predecessors with a logo that incorporates four of their emblems. It can be seen today when boarding planes, on the right side of the doorway.
"We're a survivor," says John McDonald, vice president of corporate communications at US Airways Group Inc. "The sidelines of the airline industry are littered with carriers who didn't make it."
Part of the airline's strength comes from its strong saturation along the East Coast. It excels in bringing passengers from small cities to major business centers.
What has always been missing is a large overseas network. A promising partnership with British Airways fell apart in the late 1990s and the airline at the time had few flights west of the Mississippi.
Airline executives recognized the shortcomings and by 1998 were telling Wall Street analysts that they were transforming the airline into a ''world-class carrier of choice." But it quickly became apparent that the only way to do so was to merge. A deal was announced: the much larger United Airlines would buy US Airways for $4.3 billion.
That became the company's main focus. Everything else was put on hold. Improvements weren't made to seats. Lounges were ignored. Why paint planes if they were going to be redone in United's colors in the near future?
But then in the summer of 2001, the Justice Department blocked the deal. US Airways was back on its own.