The combined carrier will be called American Airlines and be based in Fort Worth, but US Airways CEO Doug Parker will run it.
The merger would reduce the number of major U.S. airlines to four: the new American, United, Delta and Southwest.
The deal is a coup for smaller US Airways Group Inc., which pushed for a merger almost as soon as American parent AMR Corp. filed for bankruptcy protection in November 2011.
While Parker runs the company, AMR CEO Tom Horton will serve as chairman until its first shareholder meeting, likely in mid-2014.
The boards of both companies approved the deal Wednesday. The companies announced it early Thursday and expect it to close in the third quarter of this year.
"The combined airline will have the scale, breadth and capabilities to compete more effectively and profitably in the global marketplace," Parker said in a statement. "Our combined network will provide a significantly more attractive offering to customers, ensuring that we are always able to take them where they want to go."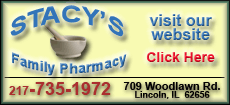 AMR creditors will own 72 percent of the new company, with the remaining 28 percent will going to US Airways shareholders. The creditors' portion includes a 23.6 percent share for American employees and unions, plus a small stake for existing shareholders of American's parent AMR Corp.
The airlines said they expect $1 billion in combined benefits from the merger. They expect the bigger airline to lure corporate travelers away from competitors, contributing to $900 million in additional revenue. They also anticipate cost savings of roughly $150 million.
They also said they expect to spend $1.2 billion on transition costs over the next three years.
Travelers on American and US Airways won't notice immediate changes. It likely will be months before the frequent-flier programs are combined and years before the two airlines are fully integrated.
The companies had negotiated since August, when creditors pushed AMR to conduct merger talks so they could decide which earned them a better return: a merger or an independent American.