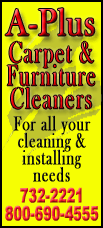 The scandal has revealed the maze of middlemen and wholesalers that produce the frozen dinners that end up on Europe's supermarket shelves. horse meat from a Romanian abattoir ended up in lasagna, moussaka and other products via companies and contractors in Luxembourg, France, Cyprus and the Netherlands.
Romanian officials have said the meat was properly labeled when it left the country, while French producer Spaghero said it purchased meat products labeled "boneless frozen beef" from Draap. Draap is "horse" spelled backward in Dutch.
Officials had not named the Dutch company involved directly before Wednesday, but at a press conference in Brussels, French Minister of Consumers Benoit Hamon said "there is a Dutch company for which we would like to have more information on."
Asked directly whether that company was Draap, he answered, "yes."
Separately, a Cyprus government official speaking on condition of anonymity so as not to hinder an ongoing police probe confirmed that a Cyprus-registered company by the name of Draap is under police investigation in the horse meat scandal. The official confirmed the company's director is a Dutch national.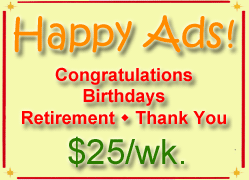 The owner of a Dutch freezer warehouse where Draap stores much of its meat confirmed that Draap's owner is named Jan Fasen.
Court documents in the city of Breda, Netherlands, show a Jan Fasen was convicted on Jan. 18, 2012 as the main suspect in a case where hundreds of thousands of kilograms of horse meat or horse meat mixed with beef were mislabeled as containing only beef and sold to two unnamed French buyers.
Dutch national broadcaster NOS identified Fasen as the same man, but prosecutors and food safety authorities declined to comment.
Lawyers for Fasen did not respond to requests for comment and Fasen himself could not immediately be located for comment.
Britain's Guardian newspaper said Wednesday it had interviewed Fasen, without disclosing where, and Fasen confirmed selling horse meat but denied mislabeling it.
"We sold it to Spanghero in France as well as to clients in Belgium and Holland," the paper quoted him as saying. "It was all sold as horse. There is no issue."
He added: "Somebody made a mistake and it was definitely not us."
In the 2012 case, Fasen's company Fasen Meat Trading BV and its accomplice Windmeijer Meat Trading BV sourced cheap horse meat from Mexico, Brazil and Argentina, marked it up, and sold it in on, in some cases certified as being Halal: that is, pure beef slaughtered according to Muslim dietary laws.
Fasen's lawyer Rogier Hoerchner had argued his client did nothing wrong. But Fasen was sentenced to a year in prison for his role in the scam, which took place over a period of two years in 2007-2009. It is not clear whether he appealed that decision or served part of the time.