Speaking to reporters Tuesday from the Dolby Theatre, where he'll host the 85th annual Oscar ceremony on Feb. 24, the entertainer was alternately confident and self-deprecating.
"I'm not feeling a lot of pressure from myself," he said. "There is sort of a comfort in knowing that no matter what you do, you're going to get the same reactions in the reviews. So I could put on the worst or the best show in the world and I will still be flayed by the press."
Still, he said he's spent five months trying to strike a comedic balance that will satisfy the fans of his animated shows and the comparatively highbrow audience inside the Dolby Theatre.
"I've set myself up for the hardest job in the world because the fans of 'Family Guy' and 'Ted' and the shows and whatnot that I do are expecting one thing. If I deliver that, this crowd will walk out," he said.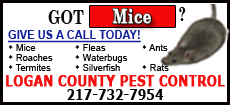 He promises to add bite to the show -"The whole point of their bringing me on was to give it a little bit more of an edge"- but acknowledges there will be a lot of ego in the audience.
"You have a room full of people who are at the top of their game -- they're successful, they're being honored, they're attractive -- and yet this is also the group with the thinnest skin on the planet," he said, "so it's a tough group."
Ultimately, he hopes to hybridize the pointed barbs of three-time Golden Globes host Ricky Gervais with the classy style of Crystal, who hosted the Oscars nine times, most recently last year.