Black is basic, right? Black also is the color most likely to be worn by the front row of editors, retailers and stylists filling the Lincoln Center tents and venues around the city.
For the past few seasons, however, the insiders had been buzzing about brights. It was a trend that easily translated to a variety of consumers and price points.
It seemed just about everyone tried the colored-denim look over the past year -- and that's exactly what makes black, and the other wearable, classic styles dominating Fashion Week, feel new, said Brandon Holley, editor-in-chief of Lucky magazine.
"It's going to be a good season to shop for things you'll keep a long time," he said.
Narciso Rodriguez said he favors a black season, though you can't do every season in all black (he's come close sometimes) and it really doesn't work for an entire collection. But it's the quickest route to chic.
Rodriguez often sets off black with white for a graphic effect.
"I love working with black, and I open and close this collection with it, but in the middle I added a color statement," he said. "I like color as long as you can do clear, modern color."
He dotted his catwalk with shades of orange and pink.
Michael Kors went heavy on the black, in fur camouflage coats and mixed with safety orange and bright blue in dresses and other pieces. Rachel Zoe put on a parade of black, in a set of shaggy sleeves and a leather skirt, along with looks in white, gray and navy.
Numerous other designers also went to black, also pairing it with navy.
Jacobs gets the last word Thursday night, before the fashion crowd moves to London, then Milan and Paris.
MARCHESA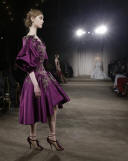 Equestrian portraits from the 17th century helped inspire a new season of red-carpet artistry by designers Georgina Chapman and Keren Craig.
In particular, a painting by Francisco de Goya called "Portrait of Maria Teresa de Vallabriga on Horseback."
"Highlighting Goya's influential style of dark shaded color applied in layers, the techniques used to craft this collection are derived from the same grandeur of exquisite detail and romance," the designers said in their notes.
But Chapman also fancied a red equestrian jacket, and Craig was ready to step up the already elaborate threadwork.
Unlike some designers who are quite literal in their interpretations, Marchesa aims for artistry. That "jacket" ended up as a satin coat with an embroidered high collar and floral embroidery.
They must have scores of yards of tulle to create an illusion effect to envelope entire gowns and for sheer shirts that were worn with corset-style dresses.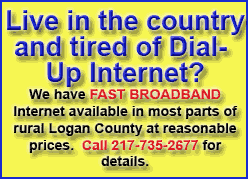 MICHAEL KORS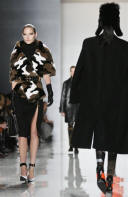 Kors went for "chic survival mode" on his runway for men and women, inspired by October's Superstorm Sandy.
A black rubberized shaker-knit sweatshirt was worn with taxicab yellow track pants that had tuxedo stripes made of more black leather. For those who need to make it to the office during a storm -- literal or figurative -- there was a gabardine-leather toggle coat and rubberized pullover sweater with black cotton trousers.
Kors said in a backstage interview he aimed for styles with "endurance, speed and strength, but I love elegance and glamour, and I don't want to give it up."
His house was full, including Michael Douglas, Hilary Swank, Jada Pinkett Smith and Zoe Saldana.
NANETTE LEPORE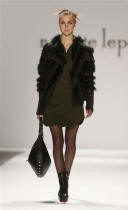 Stars aligned for Lepore in a collection with a cosmic theme.
She said she found herself intrigued by the surfaces and textures beamed back from Mars by the Exploration rover over the past few months. She was drawn to prints that looked like manipulated images of Earth's land and water from far away.
Lepore worried it would come off as too close to camouflage.
"I always panic about things that can go wrong, but then I try to think about what's right about the collection," she said.
So what went right? "I love the coats. Take the black coat and a hologram handbag, and you're good to go," she said.
A starburst-embellished T-shirt with brushed deep-olive pants, and a violet-colored asymmetric peacoat with an iridescent striped sweater deserved some kudos, too.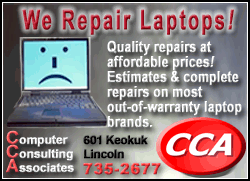 NAEEM KHAN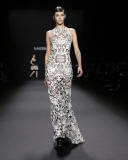 A Khan gown makes a grand entrance. Maybe that's why first lady Michelle Obama seems to like them so much for big events.
On Khan's runway was a silver-and-navy crystal gown with a tulip top and cape effect. And an embroidered black-and-white evening coat with a fox-fur cuff worn with an all-over lace blouse and trim tuxedo trouser.
Khan said in his notes that the collection was "modern opulence." He found inspiration in all things grand and glamorous from the Byzantine Empire to the Art Deco era.
The looks were weighed down by Khan's affinity for beading. The crystal-covered slip dresses seemed a particular feat.
JEREMY SCOTT
Remember Chewbacca in "Star Wars"? Now imagine his get-up had a train, like a bridal gown. Now imagine it was dyed bright yellow. Now imagine some human skin showing through, about thigh level.
"That was a fantasy piece," quipped designer Jeremy Scott after this striking ensemble closed out his show. "I always wanted to do a coat with a tail."
Many designers have fantasies that make it to the runway, but few so entertainingly as Scott, a cheerful bad boy of the fashion world.
This show was ostensibly about fall and winter wear, which explains the furry Chewbacca look, but what about the bikini tops, paired with tiny minis? Well, it's always hot somewhere in the world.
There were plenty of big, Scott-style graphics on display -- lots of teeth and eyeballs, for example, on sweaters or in a green leathery ensemble that recalled a vintage pinup poster.