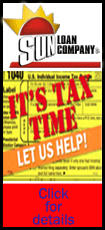 About 14,000 public and private institutions hold sound recordings, according to one survey. The plan carries 32 recommendations as a blueprint to coordinate their efforts and enlist commercial recording studios and private copyright holders in preservation efforts. Congress called for a plan in a 2000 law on preserving audio recordings.
The Library of Congress already saves some key historic recordings each year, but researchers say many others are being lost due to a lack of storage capacity, changing technology, inadequate funding and disparate copyright laws.
"As a nation, we have good reason to be proud of our record of creativity in the sound-recording arts and sciences," said Librarian of Congress James Billington in announcing the effort. "However, our collective energy in creating and consuming sound recordings has not been matched by an equal level of interest in preserving them for posterity."
Researchers say more than half of the oldest recordings have already been lost including some by Gershwin, Sinatra and Garland.
Patrick Loughney, chief of the library's Packard Campus for Audio-Video Conservation in Culpeper, Va., said the nation has developed a "cultural amnesia," forgetting how much of its history was captured in recorded sound. The library estimates 46 million sound recordings are held by institutions, but a very small percentage have been preserved.
"Digital technologies, which are wonderful with YouTube and the easy access formats, do create the impression that everything is on the Internet now or soon will be," Loughney said. "In fact, there are vast areas of America's recorded sound history that aren't available."
The library plan calls for the creation of a national directory of all sound collections; a national collections policy to preserve recordings, radio broadcasts and neglected audio formats; and the creation of new university degree programs in audio preservation.
The library also is calling on Congress to extend federal copyright law to cover audio recordings created before 1972 to establish a more uniform system. Those recordings currently fall under laws of various states and common law, creating a burden in tracking ownership of a recording. That often blocks efforts to make recordings more widely available to researchers, said Patrick Loughney.