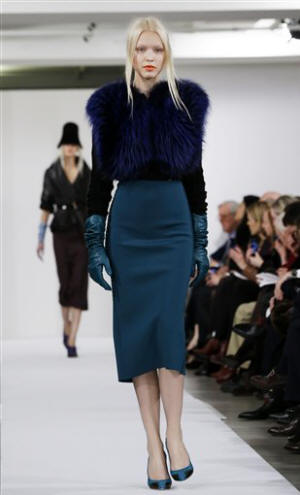 De la Renta takes bow with models on his arm
Send a link to a friend
[February 14, 2013] NEW YORK (AP) -- Oscar de la Renta did have company on the runway for his bow: models Karlie Kloss and Magdalena Frackowiak.
He also had famous fashion designers at his New York Fashion Week show on Tuesday evening, with friends Diane von Furstenberg and Valentino in the front row.
Nowhere to be seen, however, was John Galliano, who is in the middle of a three-week stint working in de la Renta's studio. The question on guests' minds as they took their seats was if Galliano, fired from Christian Dior two years ago after an anti-Semitic rant was caught on video, would stay at de la Renta's house longer.