The semiofficial Fars news agency identified the slain commander as Gen. Hassan Shateri, and said he was in charge of reconstruction projects in southern Lebanon. Shateri was killed on the road linking Damascus with Beirut on Wednesday, it said, without specifying whether the killing took place on Lebanese or Syrian soil.
It was not immediately clear who killed Shateri, although Guards spokesman Gen. Ramazan Sharif was quoted by Fars as saying "mercenaries and supporters" of Israel were responsible.
Shateri's death points to the support that Iran, the region's Shiite power, provides to both Syrian President Bashar Assad and the Lebanese militant Shiite movement Hezbollah. Tehran lends political and military support to Damascus, a close ally, as well as Hezbollah, Iran's proxy in the region.
The Syrian regime and Hezbollah are both critical to Iran's Middle East strategy, and Tehran has pledged to continue its support for Assad as he tries to fend off a relentless and bloody rebellion aimed at toppling his family's 40-year rule.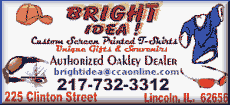 Tehran counts on Syria as a bridge to Hezbollah -- a dominant political force in Lebanon -- and an important foothold for the Guard.
In September, the Guard's top commander, Jafari, made a rare public acknowledgment that the elite unit has had high-level advisers in Lebanon and Syria for a long time, but was not more specific. Jafari's comments marked the clearest indication of Iran's direct assistance to its main Arab allies.
Thursday's funeral for Shateri took place at a mosque in north Tehran, Fars and ISNA said.
Several high-ranking Iranian figures attended the service, including Foreign Minister Ali Akbar Salehi, Guard chief Gen. Mohammad Ali Jafari and the head of the Guard's Quds Force, Gen. Ghasem Soleimani. Senior clerics, such as Ayatollah Ali Saeedi, the representative of Iran's supreme leader to the Guards, also took part.
Footage of the service broadcast on state TV showed footage of mourners carrying aloft a coffin.
Fars said Shateri was a veteran of the 1980s Iran-Iraq war, and served in Afghanistan before going to Lebanon. He is to be buried Friday in his hometown of Semnan, some 150 kilometers (90 miles) east of Tehran.
Lebanese news reports provided a similar account of the killing but a different name.
Al-Manar TV, which is owned by Hezbollah, identified the dead man as Houssam Khosh Nweis. It said he was the director of the Iranian Council for Reconstruction in Lebanon, and that he had lived in the country since the end of the 2006 war between Israel and Hezbollah.
The station gave no further details.
The difference in the name could not immediately be reconciled, but Iranian military officials in Lebanon often work under an assumed name because their presence in the country is not publicized by Hezbollah.
Lebanese security officials told The Associated Press there was no indication that the Iranian official was killed on Lebanese soil. The official spoke on condition of anonymity in line with regulations.
[Associated Press; By NASSER KARIMI]
Associated Press writer Barbara Surk contributed to this report from Beirut.
Copyright 2013 The Associated Press. All rights reserved. This material may not be published, broadcast, rewritten or redistributed.