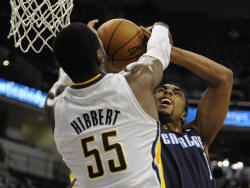 George, Hansbrough lead Pacers over Bobcats, 101-77
Send a link to a friend
[February 14, 2013] INDIANAPOLIS (AP) -- Paul George posted his first career triple-double with 23 points, 12 rebounds and a career-high 12 assists, and the Indiana Pacers snapped a two-game losing streak with a 101-77 rout of the Charlotte Bobcats on Wednesday night.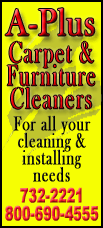 Tyler Hansbrough tied a season high with 19 points and grabbed 10 rebounds for the Pacers starting in place of David West, who was sidelined by an eye injury.
Byron Mullens led the Bobcats with 19 points and Gerald Henderson chipped in 14.
The first quarter started as a shootout with Indiana and Charlotte combining for 59 points on 55.6 percent shooting. The Pacers held a 30-29 lead after the first before limiting the Bobcats to 23 percent shooting (14-for-61) over the final three quarters.
George opened the game with a corner 3-pointer and finished the opening quarter with 11 points.
The Pacers stepped up on the defensive end in the second quarter, holding Charlotte without a field goal for nearly three minutes and to only 17 points in the quarter on 5-of-20 shooting. But Indiana's offense didn't fare any better with 19 points in the second.
Indiana closed the first half on a 9-2 run and started the third with an 12-6 stretch that included a tip-in from Roy Hibbert, a transition jumper from George Hill and a two-hand dunk by Hansbrough off a pass from Hill.
Orlando Johnson gave the Pacers their biggest lead of the game -- 70-60 -- on a free throw with eight seconds left in the third quarter. The Pacers ran away in the fourth quarter with little resistance from the Bobcats, who were outscored 52-31 after halftime.
NOTES: The Pacers were only 6-for-19 from 3-point range, but Hill was a perfect 3-for-3. ... Bismack Biyombo had 16 rebounds and four blocks for the Bobcats.
Copyright 2013 The Associated Press. All rights reserved. This material may not be published, broadcast, rewritten or redistributed.