They lost their first eight games, their most exciting player -- Andre Drummond -- is sidelined with a back injury and they are limping into the All-Star break playing in front of sparse crowds at the Palace of Auburn Hills.
At least they'll go into the long weekend with something positive.
Will Bynum and Jose Calderon combined for 18 points in the fourth quarter, and the Pistons beat the Washington Wizards 96-85 Wednesday night.
"Jose is the type of point guard who knows that when the time is right to pass up some open shots in order to keep the ball moving, and when the time is right to try to knock those shots down," Pistons coach Lawrence Frank said. "Because of that, and because he's such a good shooter, I can play him in the backcourt with a lot of different guys. Tonight, things were working with he and Will, but on other nights, I'll have him out there with Brandon (Knight) or Rodney (Stuckey)."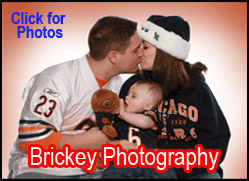 Wednesday was only Calderon's seventh game with the Pistons, but Bynum said that his outstanding passing and 45-percent 3-point shooting has made him a perfect fit for Detroit's backcourt.
"I think there's chemistry now that we've played a couple games together," said Bynum, who scored 20 points. "We cause match-up problems for just about whatever team we are going to play, and it is going to continue to get better the more we play together. I'm loving this."
Calderon was acquired for Tayshaun Prince and Austin Daye in a three-way trade, giving the Pistons another player who is primarily a point guard, like Bynum.
"I was never concerned about competition from Jose or anything like that," Bynum said. "It's all about getting the team wins. We were great in the fourth quarter, because we played pretty good defense and we made the right reads on offense."
With the game tied at 76, Bynum scored six straight points to give Detroit a 82-76 lead with 3:23 to play. Calderon made it nine points with a 3-pointer, and the margin was 11 before John Wall broke Detroit's surge.
"We didn't have an answer for Calderon or Bynum, especially in the fourth quarter," Washington coach Randy Wittman said. "They kind of did whatever they wanted to do, and that's disappointing, because this was a game going into the fourth quarter, and we've been winning games like this."

Calderon led the Pistons with 24 points, while Greg Monroe finished with 16 points and 18 rebounds as Detroit rebounded from a lopsided home loss Monday to New Orleans. Monroe became the first Piston to have eight straight double-double since Grant Hill had 10 straight in March of 1996.
"Greg was very good again tonight," Frank said. "We had a big night from him, along with both Jose and Will."
Emeka Okafor had 20 points and nine rebounds for the Wizards, while John Wall finished with 16 points and nine assists as Washington had a four-game winning streak snapped.
"We just didn't do the things we've been doing in the last few games," said Trevor Ariza, who had 10 points. "We didn't take care of our business, and we let this one slip away."
Monroe had 13 points and 11 rebounds in the first half, but the Wizards held a 45-44 lead. They quickly expanded the margin in the third quarter. Wall attacked the basket, and both Calderon and Brandon Knight struggled to stay in front of him.
Wall didn't score much on his own, but he set up Okafor and Nene for easy baskets at the rim. Calderon and Monroe, though, were able to keep the Pistons in touch on the offensive end, and the Wizards led 68-65 going into the fourth.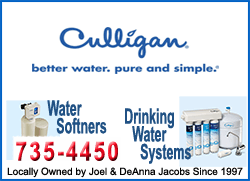 NOTES: For the second time in three games, the Palace was nearly empty, with the lower deck less than half full and the upper deck only holding scattered families. The Pistons have led the league in attendance several times since moving to Auburn Hills in 1989, but are now ahead of only the Kings and Hornets. ... Knight will be Detroit's only representative at All-Star weekend, taking part in the Rising Stars game and the skills challenge. Andre Drummond was also scheduled to play in the Rising Stars game, but will sit out because of a back injury.
Copyright 2013 The Associated Press. All rights reserved. This material may not be published, broadcast, rewritten or redistributed.