Paul Pierce went only 2 for 12 from the floor but he hit a 3-pointer that bounced around the rim to give Boston a five-point lead with 3 minutes to play. The Celtics shot just 36.8 percent but still had the advantage over the Bulls, who made just 36.5 percent of their shots.
Joakim Noah had 10 points and 16 rebounds, and Carlos Boozer had 11 and 11 for Chicago. Reserve Marco Belinelli added 12 points in under 20 minutes for the Bulls.
Garnett made a turnaround bank shot to give Boston a 67-62 lead, then he went to the floor for a steal as both teams got sloppy. Three misses later, Luol Deng scored from the lane with 49 seconds left then Chicago forced a five-second call on Boston's attempt to inbound from a timeout.
Belinelli came off a screen for a layup that made it a one-point game, and the Chicago defense almost forced a shot clock violation but Brandon Bass dished to Garnett in the final seconds and he quickly put up a jumper that made it 69-66.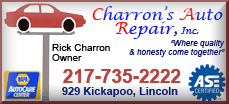 Boozer tipped in Nate Robinson's missed 3-pointer, then Pierce hit a pair of free throws to again make it a three-point game.
Robinson went to the foul line with 6.2 seconds to play, making the first and missing the second. Belinelli got the rebound and put up a 3-point attempt that was blocked by Jason Terry. Taj Gibson grabbed it and fired up another 3 that fell short as the buzzer sounded.
The teams now break for All-Star weekend then the Celtics begin a five-game road trip and do not return to TD Garden until March 1. The Bulls resume their season Tuesday night at New Orleans.
The Celtics opened a 20-9 lead in the first quarter but gave up 10 of the first 13 points in the second to cut a nine-point lead to a basket. Chicago went ahead midway through the second and had a 36-35 lead at the half.
Boston scored just eight points in the third quarter while hitting 4 of 21 shots, staying close because the Bulls had only six baskets and 13 points in the period. That gave Chicago a 49-43 lead after three.
After Noah's tip-in put Chicago up 54-47, Boston responded with 12 straight points while holding the Bulls scoreless from 10:35 left to play until Jimmy Butler converted a three-point play with 4:50 to get Chicago back within 59-57.
NOTES: The Celtics were 4 for 18 from the floor in the second quarter, making 33 percent of their shots in the first half. They were 4 for 21 in the third. ... The Celtics' eight points in the third quarter were the team's fewest in a period this season, two less than they managed in the fourth quarter of a 106-77 loss at the Los Angeles Clippers on Dec. 27. ... Former Celtic Antoine Walker was in the crowd. ... The Bulls had a season-high 22 turnovers.
[Associated Press; By JIMMY GOLEN]
Copyright 2013 The Associated Press. All rights reserved. This material may not be published, broadcast, rewritten or redistributed.