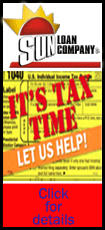 Jefferson helped the Jazz overcome a sluggish start against his former team to pick up a rare road win against a Western Conference opponent. The Jazz now have four wins in 17 road games in the West.
Derrick Williams had 24 points and a career-high 16 rebounds and Ricky Rubio had 18 points, 10 assists and nine rebounds for the Timberwolves, who shot a season-low 34 percent.
Nikola Pekovic had 19 points and 13 rebounds and Luke Ridnour scored 18 points for Minnesota, which lost for the 16th time in 19 games.
The Jazz trailed 17-10 after a lifeless first quarter, shooting just 25 percent from the field. But Jefferson and Millsap started flexing their muscle to gradually take control of the game. Big Al spent three seasons in Minnesota after being traded from Boston as part of a package for Kevin Garnett, and he endeared himself to the long-suffering fan base here with his creative low post game.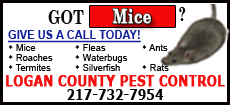 He was traded to Utah in 2010, partly so the Wolves could make room for Kevin Love in the frontcourt. Love is out with a right hand that is broken for the second time this season, and Jefferson had his way with the rest of the Wolves down low.
The Jazz outscored Minnesota 54-30 in the paint and 43-12 off the bench. In addition to his pump fakes and odd-angle jumpers, Jefferson ripped the ball away from Ridnour and took it the length of the court for a layup to give the Jazz a 60-59 lead in the third quarter.
That seemed to jumpstart the Jazz, who went on a 16-6 run over the next six minutes. Enes Kanter scored six points early in the fourth quarter and Utah led 81-67 midway through the final period.
As they have done so many times this season, the Wolves went on a late run, ripping off nine straight points to pull within 90-86 with 50 seconds to go. Millsap fouled Williams on a 3-pointer 30 seconds later, and he hit all three shots to make it 93-91.
But another former Timberwolves player, Randy Foye, hit four free throws down the stretch to put the game away.
Both teams were playing the final game before the All-Star break, and just about everyone appeared to have one eye on the game and one eye on their flight out of town in the early going. Shooting percentages were in the high 20s well into the second quarter and turnovers were rampant.
The break will do both teams a ton of good.
The Wolves have suffered through major injuries all season long. Kevin Love (broken hand), Chase Budinger (knee) and Brandon Roy (knee) have missed most of the season, while Andrei Kirilenko (bruised quad) missed his fifth straight game. J.J. Barea played with a sprained foot that could use a few days off and Ridnour has taken a beating all season long while playing out of position at shooting guard.
The Jazz missed forward Gordon Hayward for the 10th straight game with a sprained right shoulder.
NOTES: This marked the eighth game this season Jefferson and Millsap each scored at least 20 points. ... Kanter, whom the Wolves considered drafting over Williams two years ago, had 10 points and DeMarre Carroll had 11 points and five rebounds.
[Associated Press; By JON KRAWCZYNSKI]
Copyright 2013 The Associated Press. All rights reserved. This material may not be published, broadcast, rewritten or redistributed.