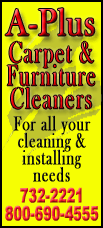 Today's highlight in history:
On Feb. 14, 1963, Federico Fellini's art-house classic "8 1/2," a movie about a movie director played by Marcello Mastroianni, was first released in Italy.
On this date:
In 1778, the American ship Ranger carried the recently adopted Stars and Stripes to a foreign port for the first time as it arrived in France.
In 1859, Oregon was admitted to the Union as the 33rd state.
In 1895, Oscar Wilde's final play, "The Importance of Being Earnest," opened at the St. James's Theatre in London.
In 1903, the Department of Commerce and Labor was established. (It was divided into separate departments of Commerce and Labor in 1913.)
In 1912, Arizona became the 48th state of the Union as President William Howard Taft signed a proclamation.
In 1913, labor leader Jimmy Hoffa was born in Brazil, Ind.; college football coach Woody Hayes was born in Clifton, Ohio; sports broadcaster Mel Allen was born in Birmingham, Ala.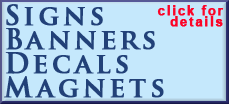 In 1920, the League of Women Voters was founded in Chicago; its first president was Maud Wood Park.
In 1929, the "St. Valentine's Day Massacre" took place in a Chicago garage as seven rivals of Al Capone's gang were gunned down.
In 1949, Israel's Knesset convened for the first time.
In 1979, Adolph Dubs, the U.S. ambassador to Afghanistan, was kidnapped in Kabul by Muslim extremists and killed in a shootout between his abductors and police.
In 1988, Broadway composer Frederick Loewe, who wrote the scores for "My Fair Lady" and "Camelot," died in Palm Springs, Calif., at age 86.
In 1989, Iran's Ayatollah Khomeini called on Muslims to kill Salman Rushdie, author of "The Satanic Verses," a novel condemned as blasphemous.
Ten years ago: In a dramatic showdown, major powers rebuffed the United States in the U.N. Security Council and insisted on more time for weapons inspections in Iraq. Earlier, chief U.N. weapons inspector Hans Blix told the Council his teams had not found any weapons of mass destruction in Iraq. "Dolly" the cloned sheep was put down after premature aging and disease marred her short, six-year existence and raised questions about the practicality of copying life.