Nigeria was leading 4-0 in the exhibition match of little significance, and more and more money was being laid down around the world on the possibility that one of the teams would score another goal before the game was over. Monitors hired by the soccer governing body FIFA to detect deviations from expected betting patterns -- helped by computer algorithms -- spotted something fishy.
The game's 90 minutes of regular time ended without another goal. Referee Ibrahim Chaibou ordered additional time added to the clock -- normal in most soccer games to make up for stoppages in play throughout the contest for injuries or other minor delays. He added six minutes -- a substantial amount for such a minor game.
When that time ran out, the game continued, with the score still at 4-0. The clock reached 98 minutes.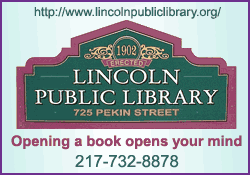 That's when Chaibou called Nigerian defender Efe Ambrose for touching the ball with his hand -- an infraction that brought a penalty kick for Argentina.
Ambrose couldn't believe it. Video replays showed the ball touching him halfway up his thigh, with his arm behind his back and his hand nowhere near the ball. The replay also suggested that Chaibou had a clear view of the play.
But the referee pointed straight to the spot and patted his elbow twice as if to confirm his call beyond any doubt. Nigerian players crowded around him, one even laughing in bemusement. Argentina scored the penalty, and the game ended 4-1.
Within days, both FIFA and the Nigerian Football Association announced they would look into the possibility that the match had been fixed.
___
The world's most popular sport is under sustained attack from criminal gangs that corrupt players, referees and soccer officials into rigging matches -- determining in advance the result of a game, or how many goals are scored and when.
The profits from betting on fixed games are so vast that at least two organized crime groups have recently switched from drug trafficking to match-fixing, Interpol chief Ron Noble told The Associated Press. Sportradar, a European company that monitors worldwide betting, says up to 300 games a year could be fixed in Europe alone.
Referees are tempting targets for match-fixers because their decisions can significantly alter a game's outcome. They also make bad calls all the time for reasons that have nothing to do with corruption, so any investigation centers on collaborating evidence, such as unusual spikes in betting or confessions from people paid off by crime gangs.
Chaibou, a slim, bald 46-year-old from the West African country of Niger, is one of football's most-investigated international referees. Matches in which he officiated have been investigated by FIFA, the Nigerian Football Association and the South African Football Association. At least five of his matches have been flagged as suspicious by betting monitoring companies, an action that usually prompts FIFA and national football organizations to look into the possibility that it was fixed.
None of those have resulted in formal charges or sanctions, and Chaibou denies any connection to match-fixing. He says he has retired from soccer and now works in Niger's military.
In a telephone interview from his home in Niger's capital of Niamey, Chaibou acknowledged that soccer authorities have been questioning him about matches he officiated, including the Argentina-Nigeria game.
"The people from FIFA have already asked me. ... They asked me all the questions about this goal. They asked around everywhere, a bit to everyone," he said. "I judged it to be a penalty, so I gave a penalty ... to make everyone happy. That's it."
It wasn't the first time Chaibou had officiated a suspicious match. In 2010 and 2011, he was the referee at five exhibition matches between national teams in Africa, the Middle East and South America that were flagged by a leading betting monitoring company as potentially fixed, according to confidential company reports seen by the AP.
Before the FIFA-South African investigation was completed, Chaibou turned 45 and was forced to retire from FIFA's approved international referee list in December 2011 due to age limits. That also automatically canceled the investigation, since FIFA investigates only active referees, and no sanctions were issued.
"Ibrahim Chaibou left football before FIFA could launch any potential disciplinary action against him," the FIFA media department said in an email, adding that Chaibou "could of course be investigated again, should he return to soccer."
Chris Eaton, a former security chief for FIFA, said the governing body's investigators tried and failed to question Chaibou in the six months before his retirement, a development he called disappointing.
"People who have serious allegations of corruption against them ought to be properly investigated, if only to clear them of the allegations or confirm them," he said.
FIFA, which has pledged a zero-tolerance fight against corruption in soccer, manages a list of about 2,000 elite referees and linesmen who are qualified to handle national team and international club matches. Each year, FIFA's 209 national associations propose candidates between the ages of 25 and 45 who have worked in top-tier matches for at least two years. A referees committee has veto power over the nominations.
To be accepted, referees must have achieved acceptable grades in domestic matches and must pass FIFA-approved fitness and medical tests. They cannot hold an official position at any soccer club. Successful candidates get to wear a FIFA crest on their shirt.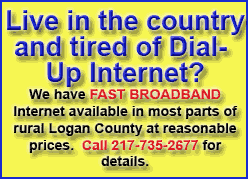 In 2010, Chaibou was hired for matches in South Africa, Bahrain, Bolivia and Ecuador and small tournaments played in Egypt.
Many of them were organized by Wilson Raj Perumal, who has been convicted of match-fixing in Finland for Asian crime syndicates, and wrote about the fixes in a series of jailhouse letters to a Singaporean journalist in which he linked Chaibou to suspicious matches in South America. After serving his sentence and being released, Perumal has been helping law enforcement authorities in Hungary and Italy uncover rigged games. He has given testimony that is considered a major breakthrough in uncovering match-fixing in Europe.