When the Blue Devils' elite big man finally got back on the court, he picked up his scoring pace.
Plumlee scored 10 of his 18 points after returning from a foul-induced break early in the second half, helping Duke beat the Tar Heels 73-68 on Wednesday night in his final home game against the Blue Devils' fierce rivals.
"I want to beat everybody my last game at Cameron" Indoor Stadium, Plumlee said. "I tell myself that every game."
Plumlee also had 11 rebounds, while Quinn Cook scored 18 points and Rasheed Sulaimon finished with 13 for the Blue Devils (22-2, 9-2 Atlantic Coast Conference).
"I think this team has a chance to do something special," Plumlee added. "The season is wide open in the college basketball landscape. I'm not going to have any regrets at the end of the season."
Duke shot 44 percent -- 52 percent after halftime -- and erased a slow start with that timely run and won its sixth straight this season and sixth in eight meetings in college basketball's fiercest rivalry.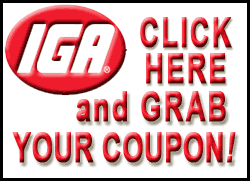 P.J. Hairston matched a career high with 23 points and Reggie Bullock had 15 points with four 3-pointers for North Carolina (16-8, 6-5), which led for the first 26 minutes but went on to lose its second straight.
The Tar Heels were 13 of 23 from the free-throw line and missed seven of 10 during a critical late stretch while falling to 1-4 this season against ranked opponents.
"If I knew how to fix the blessed thing, I would have fixed it," coach Roy Williams said of his team's struggles at the line. "The bottom line is, we didn't make free throws today. We're not a good free-throw shooting team in games."
Still, they trailed just 65-61 in the final minute and appeared to have gotten a stop by forcing Duke's Tyler Thornton to miss a long 3-pointer with the shot clock winding down. But Bullock fouled Sulaimon on the rebound, and the freshman hit both free throws with 37.5 seconds left.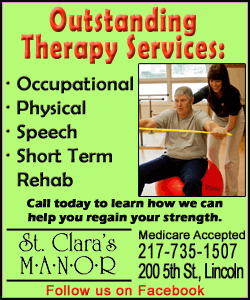 Hairston hit a free throw on North Carolina's next possession to cut it to 67-62, but Plumlee countered with two free throws with 30.3 seconds left to make it a three-possession game.
Seth Curry scored 11 points in his sixth straight double-figure performance against North Carolina.
The win was a nice present for Mike Krzyzewski, who was celebrating his 66th birthday.
And an unorthodox move -- putting one of the best big men in the nation on the bench, however briefly -- wound up putting Duke ahead for the first time in this one.
Plumlee picked up his third foul 31 seconds into the second half and uncorked an untimely 20-foot jumper a few minutes later, prompting Krzyzewski to burn a timeout. He went to a smaller lineup, sitting Plumlee in favor of two power forwards, Amile Jefferson and Josh Hairston.
"I thought he was playing like he had three fouls," Krzyzewski said. UNC's James Michael "McAdoo was just going at him so that McAdoo was either going to score, or Mason was going to foul him."
The move freed up some space for the Duke guards and immediately led to six quick points to start the 19-7 run that put the Blue Devils ahead to stay.
Duke outscored North Carolina 11-3 during the 4-minute stretch with Plumlee on the bench and took their first lead when Curry swished a 3 from in front of the bench to make it 42-41 with 14 minutes left.
Thornton -- who had missed 12 of 14 3-pointers during his previous eight games -- hit two from the same spot in the right corner, capping the spurt with his second that made it 50-45 with 12 1/2 minutes to go.
Curry eventually stretched the lead to 59-51 with another 3 with 5 minutes left
[Associated Press; By JOEDY McCREARY]
Copyright 2013 The Associated Press. All rights reserved. This material may not be published, broadcast, rewritten or redistributed.