One of the two key topics Rutherford spoke on was the Illinois I-Cash program. Several years ago the state created an unclaimed property program aimed at reuniting Illinois citizens with assets they may have lost track of or been unaware they have.

Rutherford told the group that in Illinois there are 17 million records of unclaimed property. He noted that records were not necessarily individuals, as some claimants could and do have more than one record of unclaimed property. He told the group that in Logan County there are 9,316 such records, with a cash value of $1.5 million.

He asked if anyone in the room had been on the I-Cash website and found money. Vic Martinek, who lives in Lincoln and works at Inland Tool in Mount Pulaski, said that he and his wife, Denise, had found an insurance refund from when they owned a townhouse in another community. Martinek's employer, Mark Hughes, said he had found approximately $2,000 in stock dividends that he had not received. He said he has filled out the necessary paperwork and was waiting for his money to arrive.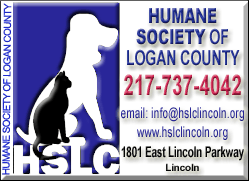 Rutherford said that when his predecessor was managing the project, a total of $82,000,000 had been returned to its rightful owners. In 2011 under Rutherford, the program returned $100 million, and in 2012 the total increased to $129 million.
Rutherford said the reasons for the increases included increased efforts on his part to talk about the I-Cash plan at every meeting he attended and a staff that is working hard to also get the word out.
He said that as a motivator, his office had installed a large whiteboard, and every time a significant number is reached, it is recorded on the board, so staffers can see their progress in reuniting Illinoisans with their assets.
In addition, Rutherford said the database for recording unclaimed assets has been greatly improved since its inception and is updated weekly, which he said means everyone should check the I-Cash website on a regular basis as records are constantly changing.
Rutherford also told the group that the expense of the I-Cash program is not on the backs of taxpayers. He said the program is self-funded but didn't explain just how.
Also on hand at the meeting in Mount Pulaski was Frank Lesko with Rutherford's office. He had a table and computer set up in the corner of the room and was helping those in attendance to check and see if they had unclaimed money.
Logan County resident Dan Wheeler actually found that he had money coming to him, and Lesko assisted him in getting his claim forms so that he can retrieve his cash.
In addition to speaking on the program, Rutherford also handed out a formal news release on the subject. The text from that release is provided below.
___
(Copy)
Another Year, another record shattered in Illinois State Treasurer Dan Rutherford's Unclaimed Property Division
Amount of cash and assets returned in 2012 jumps by $28 million; I-Cash campaign was driving force
SPRINGFIELD - More money in people's wallets. That's what happened during Illinois State Treasurer Dan Rutherford's second year in office as he broke his previous record for returning more cash and assets to owners. The total returned in 2012 was $129 million, a 27 percent increase over last year. "I am committed to returning as much money and other assets to the rightful owners as possible," said Rutherford. "It is the right thing to do for the owners, and it is putting millions of dollars back into the Illinois economy." In 2011, Rutherford's first year in office, the total returned was $101 million, which was a 23 percent increase over 2010.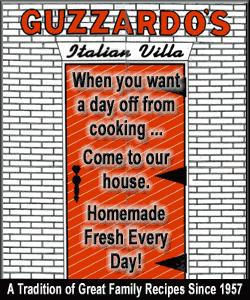 He credits the new name, I-Cash, and the I-Cash outreach efforts highlighting recent claimants as a large part of the reason for the increase last year. "Our statewide tour in July announcing I-Cash resonated with Illinoisans and they turned to our website database in droves. That resulted in another double-digit increase in dollars returned, which means more people are finding and claiming assets."
I-Cash brought several benefits to the Illinois State Treasurer's Office Unclaimed Property Division (UPD):
Name that taps into the popularity of the iPhone, I-PASS, etc.

Website (Icash.Illinois.gov) gives more credibility as a state government website than the previous address, which ended in .net

Website and materials highlight five Illinoisans who claimed money, which puts faces on the I-Cash story

More user-friendly website
Calendar year 2011 marked the first time in the program's history that the amount of returned assets hit the $100 million mark and that level was surpassed in 2012. "Amounts returned in 2012 ranged anywhere from a couple of dollars all the way up to an individual claim of $9 million," said Rutherford. "Here in Illinois, one in eight people has something listed in the I-Cash database, and you won't know if you've got something unless you search your name and your relatives' names."
The costs for marketing and supporting the I-Cash program are not paid for with tax dollars; instead, the program is funded through the Unclaimed Property Trust Fund.
Most of the state's tangible unclaimed property is held in the treasurer's vault at the Illinois State Capitol, which was 'used to store the state's cash, bonds and securities for more than 100 years. The vault can hold up to 100,000 items in unclaimed property, but it is close to being at maximum capacity.
I-Cash helps reunite owners with their unclaimed property. UPD currently has $1.7 billion in cash, plus contents from Illinois bank safe deposit boxes that have been abandoned for at least five years. It is common for people to lose track of their assets when they move or when loved ones pass away. Businesses and banks are required to turn over unclaimed accounts to the treasurer's office. Some examples of unclaimed property currently held by the treasurer's office include the following:
Money from inactive savings and checking accounts

Unpaid wages or commissions

Stocks, bonds and mutual funds

Money orders and bill overpayments

Paid-up life insurance policies

Safe deposit box contents
To search the I-Cash database, go to www.Icash.Illinois.gov. The website is updated weekly to reflect new properties remitted to the office. You can contact the Unclaimed Property Division by calling 217-785-6998, although searches cannot be completed by telephone, or by emailing info@Icash.lllinois.gov.
[By NILA SMITH]