Weekly applications fell 27,000 to a seasonally adjusted 341,000, the Labor Department said Thursday. Outside a few weeks last month affected by seasonal distortions, that's the lowest level in nearly five years.
The four-week average, which smooths week-to-week fluctuations, stayed near a five-year low.
Economists were encouraged by the decline but want to see the progress sustained and more jobs created. Since the recession ended in June 2009, the job market has shown brief bursts of improvement in the winter months only to falter in the spring.
In addition, the huge snowstorm that affected the Northeastern states over the weekend could push up applications in the coming weeks. The latest report covered the week ended Feb. 9, prior to when the storm hit.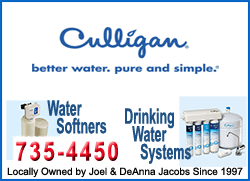 "This is tentatively a positive signal for the labor market," Daniel Silver, an economist at JPMorgan Chase, said in a note to clients.
Falling applications signal fewer layoffs. More hiring usually follows, but not always.
Since November, the four-week average has declined 5 percent to 352,500 applications. And job growth has increased to an average of 200,000 net positions a month from November through January, up from 150,000 in the previous three months.
But the employment report measures net job gains, which equals total hiring minus layoffs, quits and other separations.
A decline in layoffs can boost net job gains even when total hiring is flat or down. A separate Labor Department report earlier this week showed that layoffs fell to a 10-year low in December. Overall hiring, however, also declined.
Many companies may be more cautious about hiring now that a 2 percentage point increase in Social Security taxes is cutting consumers' take-home pay. That could slow growth.