Putin was hosting financial ministers and heads of central banks of the G-20 group of nations ahead of their key meeting this weekend.
The Russian President told the gathering that financial authorities around the world should be aware of the political consequences as well as social implications on "various groups of the society" that many financial decisions lead to.
"I urge you to consider not only what is necessary in the (financial) terms but also think about what is actually feasible in the circumstances of our life and in each of our countries as well as in the economy at large," Putin said.
Governments across Europe have introduced harsh austerity measures in an attempt to control their debts. This has had a damping effect on the countries' economies, leading to mass unemployment and broad public resistance.
The much-anticipated G-20 meeting this Saturday is also expected to discuss the implications of countries using their currencies as an economic weapon.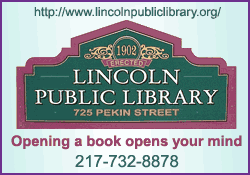 Markets have been concerned recently by developments affecting the Japanese yen, which now trades near a three-year low. Japan is facing charges that it is trying first and foremost to lower the value of the yen to stimulate its economy and get the edge over other countries. The country's new government has recently set in motion several economic measures it hopes will kick-start its economy, including pushing the Bank of Japan to accept a higher inflation target. This has triggered speculation the bank will create more money, thereby lowering its exchange rate.
If too many countries try to weaken their currencies for economic gain -- sparking a so-called "currency war" -- then the fragile global economic recovery could be derailed.
U.S. Treasury Under Secretary Lael Brainard on Friday warned the world's biggest economies against taking unilateral steps when it comes to exchange rates.
"All the members of G-20 need to deliver on a commitment to move towards a market-determined exchange rate and refrain from competitive devaluation," she said in a speech at a financial conference. "For the adjustment process to work globally, G-20 members will have to bring their exchange rate frameworks into alignment so that we grow together and avoid a downward spiral of beggar-thy-neighbor policies,"