The ministry said a formal notice has been sent to Finmeccanica's AgustaWestland helicopter division seeking cancellation of the contract. The company has a week to respond to the notice.
"With today's show cause notice, the operation of the contract has been put on hold. The company has been asked to reply to the notice in seven days," the ministry said in a statement.
India signed the contract with AgustaWestland for the purchase of 12 helicopters in February 2010. Three of the helicopters were delivered in December.
India has launched its own investigation into the 560 million euro ($750 million) deal after the Italian defense and aerospace giant's chief executive was arrested in Milan on Tuesday on charges he paid bribes to obtain the contract.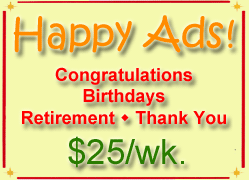 Giuseppe Orsi, the recently removed CEO of Finmeccanica, and Bruno Spagnolini, chief of AgustaWestland, are being investigated on corruption charges involving business done in India.
Orsi on Friday formally submitted his resignation as CEO of the company. In his letter to the Finmeccanica board, Orsi denied wrongdoing, saying he always worked "for the exclusive interest of Finmeccanica and its subsidiaries."
The Finmeccanica board has named its chief operating and financial officer, Alessandro Pansa, as interim CEO until a board meeting can be held in April. It also named a new vice chairman.
Indian Defense Ministry officials have said the contract includes an integrity clause against bribery or the use of undue influence. Under the terms of the clause, if any person or the company is found to have bribed officials or made any kind of payoff, the agreement can be scrapped and the firm blacklisted.
The Defense Ministry had already put on hold the delivery of the remaining nine helicopters.
India is expected to spend $80 billion over the next 10 years to upgrade its antiquated military.
The country has become the world's top arms and defense equipment buyer in recent years as it tries to keep up with China's growing power in the region and with longtime rival and neighbor Pakistan.