Woman indicted in death of Courtney Reves

Send a link to a friend
[February 16, 2013] On Monday, Feb. 11, Brook H. Maaks, a 33-year-old female from Mason City, was arrested in Lincoln by the Lincoln Police Department on a Logan County warrant. The charge in the warrant was drug-induced homicide.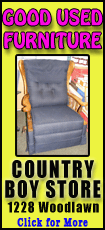 Maaks went before Judge William Yoder. The bill of indictment released by State's Attorney Jonathan Wright on Friday states (copy):

That on or about October 15, 2012, in Logan County, Illinois, the defendant Brook H. Maaks committed the offense of drug induced homicide, a class X felony in violation of Section 9-3.3(a) of Act 5 of Chapter 720 of the Illinois Compiled Statutes, in that the defendant violated subsection 401(d) of the Illinois Controlled Substance Act by knowingly delivering heroin, a controlled substance, to Courtney Reves and Courtney Reves thereafter injected a portion of that heroin into her body and said injection cause the death of Courtney Reves.

Reves, 30, of Lincoln, died at Memorial Medical Center in Springfield.
Wright said that while the case is pending, he will not make further comments on it.
He also reminds the public that all individuals are presumed innocent until proven guilty beyond a reasonable doubt.
Maaks is scheduled to appear again before Yoder on Tuesday.
[LDN]