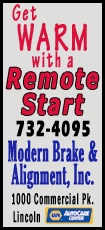 The wild stateside success of the British period drama about post-Edwardian aristocrats and their live-in help has piqued interest in the life of servants in the Gilded Age mansions of the seaside city. The nation's wealthiest families built Newport "cottages" in the 19th and early 20th centuries and would move their households here -- servants, silver and all -- from New York and elsewhere in the summer to enjoy the ocean breezes and society scene.
Just as the Downton servants develop relationships downstairs -- think the frustrated love triangle of kitchen maids Daisy and Ivy with footman Alfred -- servants in Newport carried on a lively social scene of their own. Many of their stories have begun to emerge after digging by researchers at the Newport Preservation Society, which owns several mansions. Newly discovered photographs, documents and family histories have inspired the creation of a tour about servants in one of Newport's most picturesque houses, The Elms, becoming one of the society's most popular tours.
Many mansions have been open to the public for decades, but with a focus on the wealthy families who lived there. Newport's grandest mansion, The Breakers, in recent years incorporated some information about servant life in its audio tour. But the new guided tour at The Elms centers squarely on servants and allows visitors into rarely seen parts of the mansion, including servants' quarters, the kitchen and the massive boiler room, where coal would be brought in through a tunnel that goes under the garden wall.
Meg A. Watt, a "Downton" fan from Stroudsburg, Pa., took the tour last spring, not long after it was started. The owners' side of the house is opulent with marble and gold. Just steps away, hidden behind doors, are plain hallways and rooms for use by the servants, she said.
"It gives you a completely different perspective," Watt said.
The Crawleys' own American grandmama, played by Shirley MacLaine, owns homes in New York and Newport. The city is even mentioned on the show from time to time, including by Lady Mary Crawley, who considers fleeing to America to wait out a scandal involving the death of a Turkish diplomat in her bed.
"It'll be dull but not uncomfortable," she remarks to her lady's maid, Anna, who asks to come with her.
They end up staying at Downton Abbey. But if they had gone to Newport, they might have found a house much like The Elms.
Completed in 1901, it was built as a summer home for Edward Julius Berwind, a coal magnate, and his wife. It was the first home in Newport that was completely electrified, boasted modern amenities such as an ice maker and telephone, and was even featured on the cover of Scientific American. The Elms was used as a residence until 1961.
The tour begins at the servants' entrance, which is covered by an arbor and therefore hidden from view so residents upstairs wouldn't see deliveries. The guide then leads people up five flights of stairs to the servants' quarters, leading visitors to wonder how someone like Downton's war-wounded Mr. Bates could manage such exertion several times a day. (An elevator is now available for those who need it.)