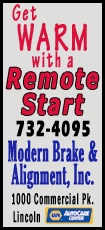 Tom Kirsch tells The Associated Press former Chicago alderman Sandi Jackson agreed to plead guilty to one count of tax fraud.
Jesse Jackson Jr. was charged Friday with conspiring to spend campaign funds on personal expenses. His wife's charged with filing false joint tax returns.
The tax-fraud count carries a maximum 3-year prison sentence. Kirsch says the agreement doesn't "contemplate a sentence of that length."
He says his client and her husband have supported each other. He says the episode has been stressful for Sandi Jackson but she "expected to be held responsible ... and wants to put (it) behind her and her family."
[Associated Press; By MICHAEL TARM]
Copyright 2013 The Associated Press. All rights reserved. This material may not be published, broadcast, rewritten or redistributed.