Ayatollah Ali Khamenei, who has the final say on all state matters, told a group of Iranians at his home in the capital, Tehran, that his country backs the elimination of nuclear weapons.
"We believe that nuclear weapons must be eliminated. We don't want to build atomic weapons. But if we didn't believe so and intended to possess nuclear weapons, no power could stop us," Khamenei said in comments posted on his website, khamenei.ir.
Iran recently has highlighted a religious decree Khamenei issued more than seven years ago that bans nuclear weapons in an effort to back up its claim that Tehran's nuclear program is being used for peaceful purposes and medical research. Iran authorities often cite the decree to counter Western suspicions that Iran could ultimately move toward an atomic bomb.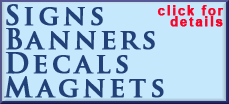 Although Iran views Khamenei's 2005 fatwa as a binding declaration, the West and its allies have repeatedly accused Iran of using any tactic to prolong the standoff over its nuclear program, and possibly advance its nuclear capabilities.
Iran denies such aspirations, insisting it is enriching only to make reactor fuel and to make isotopes for medical purposes.
Tehran, however, has left U.N. nuclear inspectors empty-handed when it comes to addressing Western suspicions that it's conducting tests related to nuclear weapons. Three rounds of talks last year made no headway on the West's main demand: That Iran halt its highest-level uranium enrichment.
Washington and others worry that this level of nuclear fuel, at 20 percent enrichment, could be turned into warhead-grade material much faster than the 3.5 percent enriched uranium needed for Iran's lone energy-producing reactor. Moreover, the U.S. has expressed concern that Iran and the International Atomic Energy Agency had not agreed to let inspectors visit a military site, known as Parchin, where the U.N. agency suspects Iran might have carried out nuclear weapon trigger tests.
Moreover, Iran recently said it had begun installing a new generation of centrifuges at its main uranium enrichment facility in Natanz, a move that will allow it to vastly increase its pace of uranium enrichment in defiance of U.N. calls to halt such activities.
Iran is living under stepped-up Western sanctions that include a total oil embargo and banking restrictions that make it increasingly difficult for Iran's Asian customers to pay for oil deliveries. Tehran insists the sanctions won't force it to give up its nuclear program.
[Associated Press; By ALI AKBAR DAREINI]
Copyright 2013 The Associated Press. All rights reserved. This material may not be published, broadcast, rewritten or redistributed.