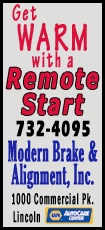 OK.

John Welsh will be truly missed.

Short and to the point. Now there is much more to that point, but as Justin Tierney so effectively pointed out in his preview article, you can't get too far in a trip to Railer Nation without finding something that was touched by John Welsh, who died last Sunday.

"He had more impact on me than anyone else here at Lincoln," coach Neil Alexander said after his Railers picked up their 24th win of the season, a 58-42 win over SHG. "It was a sad day when he (Welsh) left us."

How true. How very, very true.

And Friday night's contest, yes, Welsh would have enjoyed that as well. It was a game that brought some of the tenacity that has become the trademark of Lincoln defense, in this, a season where the school's defensive scoring average is being challenged by a squad that is allowing just 37.6 points per game.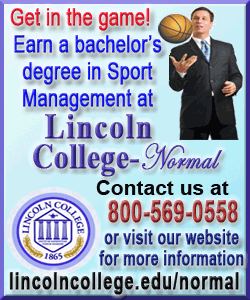 Welsh was honored before the game as the Railers and their coaches stood in front of the Lincoln bench. As PA announcer Steve Sauer seemed to choke back his own emotions, Welsh's attributes and involvements were noted as a solemn crowd listened. As Sauer finished his remarks, a full house at Roy S. Anderson came to its feet as one for a standing ovation in tribute to a man who is as responsible as anyone for the tradition of Lincoln Railer basketball.
On to Railer basketball and a game that could have been hyped as a revenge game, but the coaching staff tried to make sure the team looked at it as just a game to focus on and let everything take care of itself. After falling to SHG in late January, if the Railers had any aspirations of playing for at least a share of the conference title next week, a win was necessary on Friday night.
For about a quarter and a half, it was a back-and-forth struggle. Finally, the Red and Green machine hit full throttle on both ends of the court, and a seemingly tight affair got out of hand very quickly.
After giving up an early 3, the Railers knotted the score with a 3 of their own from Tyler Horchem. The junior had struggled from behind the line last weekend, going 0-fer from behind the arc. Senior Will Podbelsek's pull-up jumper just inside the 3-point line put Lincoln up 5-3 and ended up being the Railers' only two-pointer of the first half. SHG continued to counter all the Railer scoring as they tied the game at five as well as eight after Edward Bowlby connected from long range.
Junior Max Cook, who scored a game-high 19 points, hit the first of his four 3-pointers to put Lincoln back up at 11-8. Cook's 3 from the top of the key was set up by a nice effort from Joey Olden, who kept the ball alive on the offensive glass in order to get the ball to Cook.
A 3 from Podbelsek pushed the Lincoln lead to six at 14-8, but an answer from Ben Sestak, SHG's own long-range threat, closed the first-quarter scoring with the Railers up 14-11.
The Cyclones (19-7, 10-5) continued their run to start the second quarter, tallying the first four points to take the lead 15-14. As has been habit all season, the Railers were able to answer with a run of their own. Threes from Cook and Bowlby started the run, and Olden made a pair from the line to give Lincoln the 22-15 advantage. After another 3 from Sestak pulled SHG closer, the frustrations grew on the bench.
"What frustrated me the most was we never made him (Sestak) put the ball on the floor," Alexander said. "He was able to just catch and shoot. At the end, you saw how we rushed him, but we've got to do better."
Cook closed out the scoring with a pair of free throws to send Lincoln into the locker room with a 24-18 lead.
The halftime break did not interfere with the Railer momentum as Lincoln (24-4, 13-2) exploded for the first eight points of the half to extend the run to 18-3. A 3 from Podbelsek was followed by a hoop from Cook and the first scoring of the night from sophomore Gavin Block, who finished the night with 13 points. Another free throw from Cook and SHG was looking up at a 32-18 deficit, a much different game than the Jan. 25 contest at Jim Belz Gymnasium.
But give SHG and coach Blake Lucas credit as they did not just go away. They continued to fight, but on this night, the Railers had an answer each time it was needed.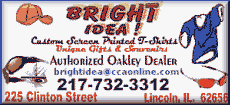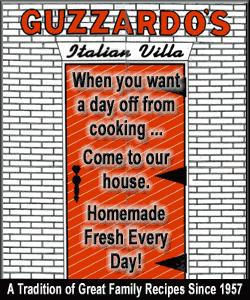 A pair of 3s from Cook, one to end the third and another to start the fourth, put the Lincoln lead at 15, up 40-25. The 3s from Cook allowed him to pass Nathaniel Smith for 24th on the list of career 3s made, with now 72 in his three seasons. A conventional three-point play from Block gave Lincoln their biggest lead of the night at 17, and from there it was a basket from Bowlby mixed with one trip after another to the free-throw line, where the Railers finished 14 of 16 in the fourth quarter.
SHG did have one final attempt to get back into it but simply ran out of time. The Cyclones produced a spurt of 11-5 to pull to within 10 at 50-40 but could never get the lead back under double figures. Block came up big in the fourth, hitting all seven of his free-throw attempts.
It was certainly a physical game, and I don't think we'd expect a Lincoln-SHG tilt to be any different.
Coach Alexander thinks SHG could be a tough out in the Jacksonville Regional. "They're a tough, tough team and they could win over there," Alexander stated. "But Southeast is probably the favorite, but Lanphier won over Jacksonville tonight, so really, anybody could win that one."
Once again, balanced scoring was the name of the game for Lincoln as three got to double figures and just missed having a fourth. Cook's 19 led the way, with Block scoring 13. Podbelsek, in his next-to-last game at home, added 10 along with tying Jake Carey for 20th all-time with 85 made 3-pointers. Bowlby finished with nine points, with Olden going perfect in four attempts from the line and Horchem scoring three.
The night got off to a good start as usual with the sophomores improving to 21-1 with a decisive 55-27 victory.
In another moment fitting of the standing ovation received, a plaque was presented to PA announcer Steve Sauer for his over 30 years of contributions and service to Lincoln sports. AD Sam Knox noted that as the announcer for basketball, football, softball and many other activities, Sauer has been the voice of Railer Sports for well over 1,000 games. Sauer is planning to retire from his vocal responsibilities to spend more time with his family. A tribute well-deserved for Steve.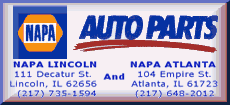 The Railers are back in action one final time at Roy S. Anderson this season. Saturday night, the Maroons of Moline will play the role of attempted spoiler. It is again an early start, with the sophomores beginning at 5 and the varsity at 6:30.
A reminder that Saturday night is also Senior Night and Fan Appreciation Night. This is a great opportunity to see a very good basketball team that is supported by the best pep band in the state of Illinois as well as a cheer and pom squad that puts in all the work and effort as well to make a night at Roy S. Anderson an experience that is well worth it. For the seniors, it is the last go-around. Let's send them out showing how much they are appreciated by the Railer Nation.
___
LINCOLN (58)
Cook 5 5-6 19, Block 3 7-7 13, Podbelsek 3 2-4 10, Bowlby 3 1-3 9, Olden 0 4-4 4, Horchem 1 0-0 3, Krusz 0 0-0 0. Team 15 19-24 58. 3-point field goals 9 (Cook 4, Podbelsek 2, Bowlby 2, Horchem).
SHG (42)
Sestak 12, Turner 9, Lowis 7, Vogel 6, Aiello 3, Zanger 3, Jacob 2. Team 13 9-13 42. 3-point field goals 7 (Sestak 4, Vogel, Zanger, Lowis)
Scoring by quarters:
SHG 11-7-7-17 42
LCHS 14-10-13-21 58
One final note. How much impact has John Welsh had on the Railer program? Well, maybe without him explaining to coach Alexander how important the tradition of Lincoln basketball is, it's possible Alexander might not have passed a milestone of his own this week. Friday night was the 694the game in Coach Al's career at Lincoln, giving him one more than the games coached by No. 2 (Paul Johnson, 354) and No. 3 (Loren Wallace, 339) on that list combined (693).
[By JEFF BENJAMIN]
Railer-related information: www.railerbasketball.com
Jeff Benjamin's Railer basketball articles