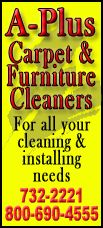 A police officer said employees told them the intruders tied up two security guards and doused them with gasoline, threatening to set them on fire. One of the guards was kicked and sought hospital treatment for bruises and respiratory problems, while the remaining 10 guards employed by the company at the facility fled, the officer said on condition of anonymity because he wasn't authorized to speak to the media.
There has long been opposition to the prospect of a gold mine and processing plant being built at Skouries in the Halkidiki peninsula, with some residents objecting to what they say will be the destruction of the environment and of pristine forest in the area, leading to the loss of tourism and other local activities such as farming, the rearing of livestock and fishing.
The mining company, Hellas Gold, is 95 percent owned by Canadian mining company Eldorado Gold Inc. The Greek government has been eager for the foreign investment as it struggles through a deep financial crisis. But the dispute has led to frequent protests in the area, with tear gas and firebombs used and residents trading accusations with the company about heavy-handed reactions and the use of violence.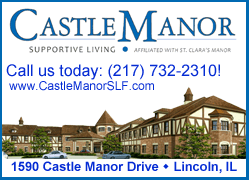 "Hellas Gold SA regretfully announces an unprovoked attack at its installations in Skouries ... Considerable material damages were done without -- fortunately -- loss of life. This incidence is an escalation of the attacks against us and is not surprising...The company takes for granted that it is supported by the majority of the locals in Halkidiki ... since it took charge of the mines, in February 2012, it tripled the workforce from 400 to 1,200 permanent employees," the company said in a statement released later Sunday.
"We do not understand these attacks ... we call on the authorities to defend legality and support any investment effort in our country, which is of crucial importance for its economic recovery," the statement says. It adds that the company's measures to ensure environmental safety exceed Greek and EU standards.
The attackers left the area on foot and placed logs on a road to delay firefighters, the officer said. Police believe the attackers used several getaway vehicles stationed some distance from the mine site, the officer said.
Police said they have detained 27 people for questioning early Sunday morning but all were subsequently released.
In a later statement Sunday evening, police said they have detained a further four people and are looking for four more. They say they have also found a full face mask, a surgical mask and bloodstains. Forensics experts are examining evidence at the site.
The mine's supporters say that 1,200 jobs have already been created in an area that is especially hard hit by long-term unemployment. About 5,000 people also applied for an additional 200 jobs at the mine, said Giorgos Arvanitis, general secretary of the local miners' union.