The General Motors brand plans to unveil the Chevy SS on Saturday at the Daytona International Speedway. It's Chevy's first rear-drive high-performance sedan in 17 years.
The Australian-built car is a new version of the Pontiac G8, a much-revered sporty car that died when GM scrapped the Pontiac brand late in 2010. The G8 lives on, though, in the Caprice police patrol vehicle. The SS also is sold in Australia as the Holden Commodore.
Chevrolet reached back to its muscle car history to get the SS name. The SS stood for "Super Sport" and was the badge given to high-performance versions of mainstream cars dating to 1961. Chevy sold SS versions of the midsize Chevelle, the Impala full-size car and the Camaro sports car, among others. There even was an SS version of the lowly Chevrolet Cobalt compact in the past decade.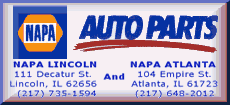 Chevrolet's last rear-drive high-performance sedan was the 1996 Impala SS, a muscle-car version of the mainstream Caprice.
Here are some details about the new SS:
INSIDE: All the SS models come loaded and seat five. Leather seats with added side bolstering for spirited cornering. Nine-speaker sound system. Push-button start. Touch screen. Automatic parallel parking-assist sensors. Lane departure warning, blind-spot detector and backup camera, plus front collision alert.
OUTSIDE: Looks a little like the old G8, but slightly more sculpted with some LED daytime running lights. Wide, athletic stance with wheels pushed out. Slight "power bulge" in the aluminum hood. Big brakes and 19-inch forged aluminum wheels.