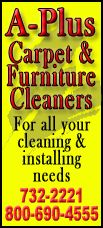 Elsewhere around the Caribbean, as hotels were struggling to stay afloat in the global economic slowdown, the Chinese response was to bankroll the biggest resort under construction in the Western Hemisphere ___ a massive hotel, condominium and casino complex in the Bahamas just a few miles from half-empty resorts.
All over the world, from Latin America to the South Pacific, a cash-flush China is funding projects that others won't, seemingly less concerned by the conventional wisdom of credit ratings and institutions such as the World Bank.
The Chinese money is breathing life into government infrastructure projects that otherwise might have died for lack of financing. For commercial projects such as the Caribbean resort, China is filling a gap left by Western investors retrenching after the 2008 financial crisis.
But some in the Bahamas worry what will happen if the sprawling Baha Mar project fails. They picture an economy saturated with hotels, dragged down by an expensive Chinese white elephant. Likewise, the infrastructure loans are loading financially shaky countries with more debt and letting them avoid economic reforms that other lenders would likely have demanded.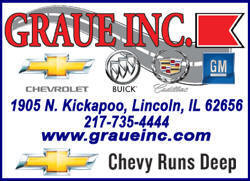 "The Chinese play by other rules," said Kevin Gallagher, a Boston University international relations professor who has studied Chinese lending to Latin America. "We'll give you financing with no conditions, and we'll finance things the International Monetary Fund won't fund, things others won't fund anymore, like big infrastructure projects. It allows countries to shop around, which has good and bad sides."
Venezuelan leader Hugo Chavez talked up his independence last year while highlighting another $4 billion in Chinese loans, part of a wave of money that has translated into new railways, utilities and other projects.
"In a few days, they're going to deposit 4 billion little dollars more from Beijing," Chavez told reporters, holding up four fingers for emphasis.
"Fortunately, we don't depend on the dreadful bank. What's that one called that you mentioned? The World Bank. Poor are those countries that depend on the World Bank, the International Monetary Fund."
Venezuela's Oil and Mining Minister Rafael Ramirez says China has loaned his country $36 billion since 2008, and others put the figure even higher. The Spanish-language version of a report co-authored by Gallagher, "The New Banks in Town: Chinese Finance in Latin America," estimates it at $46.5 billion.
The loans have added to Venezuela's $95.7 billion in public foreign debt as of mid-2012, which has risen even as the country rakes in record-high oil revenue. Some analysts say the spending helped Chavez win re-election in October, despite battling cancer.
China has emerged in recent years as the largest provider of development loans not only to Venezuela but also to Ecuador and Argentina, according to the Gallagher report. All three are junk bond countries, ratings agencies say. In contrast, the World Bank and Inter-American Development Bank remain larger lenders in Brazil and Mexico, both countries with higher bond ratings.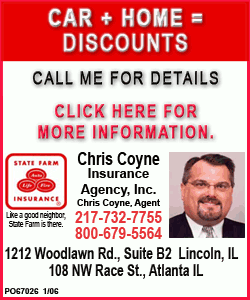 In cases such as the tiny South Pacific islands of Tonga, China is lending enormous sums to countries few expect will be able to repay.
What has surely given the Chinese banks courage is the trillions of dollars in reserves the country holds in U.S. Treasury bonds, investments that pay almost nothing in interest. Making that money work harder for a return overseas has become nothing less than a national priority, part of China's trumpeted "going out" strategy.
___-
China's economy is the second largest after the U.S., and many of the deals stipulate repayment in oil and natural gas, locking in the commodities China will need to sustain its growth for decades to come.
In 2009 and 2010 alone, the China Development Bank extended $65 billion in such loans to energy companies and government entities from Ecuador to Russia and Turkmenistan, according to a report by Erica Downs, a China expert at the Brookings Institution, a U.S. think tank.
"If you're lending tens of billions of dollars to a borrower ..., you want to make sure that loan is secured against something," she said. "In the case of Venezuela, it's the most valuable thing they can offer. It's just one way to ensure they get paid."
In dozens of cases, the Chinese have also demanded that their own companies build the infrastructure that will help governments extract and ship the commodities used to pay back the loans. In Argentina, that means agreements to bring in Chinese companies to revamp the country's decrepit rail system, which would speed up shipments of soy to Chinese consumers.
"The money goes from one account in the China Development Bank into the hands of small- and medium-sized businesses in China," Gallagher said, while noting the majority involve big state companies.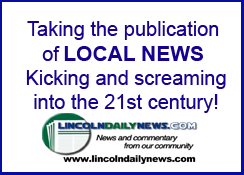 The Chinese also hold a valuable trump card: They're betting that Chavez and other financial pariahs won't dare alienate their last source of affordable money by defaulting on Chinese loans or seizing Chinese assets.
"The Chinese have the upper hand," Downs said. "The China Development Bank sees this country that's thumbed their nose at the IMF. And if they borrowed from the IMF and had to be subjected to IMF conditionality, the regime would fall."
Perhaps with that in mind, more than 30 Chinese consultants toured Venezuela in 2011 and handed Chavez a thick binder with recommendations on everything from exchange rate reform to agriculture.
While news cameras clicked, Chavez held up the book, thanked his Chinese benefactors and pledged to study the prescriptions. Unlike IMF loans, however, the Chinese recommendations weren't a requirement, and Chavez has shown no sign of curbing public spending.