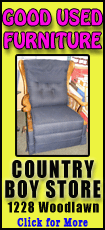 But it's perhaps more important now to be mindful of new tax law changes approved in the deal that lawmakers struck in January to avoid the "fiscal cliff."
Those changes could have a big impact on taxes filed in 2014 and beyond, especially for those in the top income bracket. They'll pay higher rates, and will want to invest with a heightened sense of tax implications starting this year.
The rate increases are intended to help the U.S. get its fiscal house in order, but the medicine isn't entirely bitter. Historically low rates remain intact for investors in middle-income brackets, and the worst-case scenario rate hikes that were on the table during congressional negotiations failed to become law.
Another plus: The high uncertainty over taxes in recent years is largely gone. President Obama and congressional leaders continue to discuss raising revenue by capping or limiting some tax exemptions. But the rate levels in the Jan. 1 agreement to avert the fiscal cliff are expected to remain in place for the foreseeable future. There's no sunset date on the rates, unlike the Bush-era tax cuts approved in 2003.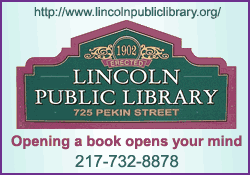 "The most important thing is to have a plan, and now you can plan," says Duncan W. Richardson, chief equity investment officer with Eaton Vance, an investment manager whose specialties include tax-efficient investing.
Tax-savvy investors keep in mind the type of account in which they hold their investments. Only withdrawals are taxed from IRAs and 401(k)s, so these tax-advantaged accounts are good places to keep investments that are likely to generate a tax bill. Taxable accounts are the place to hold municipal bonds and mutual funds that invest in munis, because the income they generate is exempt from federal taxes.
Here are 4 other considerations for investing in the new tax landscape:
1. TAXES ARE HIGHER, BUT STILL MODEST HISTORICALLY
In the year ahead, investors should focus on their tax rates for capital gains and dividends.
In the middle-income tax brackets -- those with adjusted gross income of $72,501 to $223,050 for married couples filing jointly, and $36,251 to $183,250 for single filers -- the rate remains 15 percent on long-term capital gains. Those are the profits from selling such investments as stocks or funds held for at least a year.
The 15 percent on long-term gains is the same rate that applies to income from stock dividends. But the rate for capital gains and dividends has climbed to 18.8 percent for joint filers with more than $250,000 in income and $200,000 for single filers. That factors in a new 3.8 percent investment income surtax to help pay for President Obama's health care overhaul.
The biggest hit will be felt by top-bracket investors -- those with adjusted gross income of more than $450,000 for couples, and $400,000 for individuals. They now pay 23.8 percent on long-term gains and dividends, including the health care tax. They will pay nearly 9 cents more in taxes than they did last year on each dollar of dividend income flowing into a taxable account.
Despite that increase, these rates are modest historically. In the 1970s, the top rate on dividend income was 70 percent, for example.