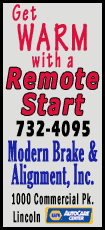 But after six days, she still hasn't mentioned the killing of her one-time boyfriend Travis Alexander in 2008, how she repeatedly stabbed and slashed him, slit his throat, then shot in him the head. And for good reason, experts say.
Defense attorneys want to elicit sympathy from jurors in hopes they spare Arias a first-degree murder conviction that could lead to the death penalty. At the same time, they are working to portray Alexander as a philanderer and hypocrite who in public led friends and family to believe he was a devout Mormon saving himself for marriage while simultaneously having sex with multiple women.
So while the seemingly redundant and irrelevant testimony may be lost on the casual observer, veteran criminal defense lawyer Michael Cardoza says there's a reason: Make the jury feel sorry for Arias and disgusted by the victim's antics.
"They're making it very difficult for the jury to put her to death because they're getting to know her," Cardoza said. "The job of the defense at this point isn't to walk her out of the courtroom. Their job is to keep her from getting the death penalty."
The result has been a provocative courtroom drama made for tabloid headlines as the public watches the trial through real-time Web feeds that have seen huge spikes in traffic, especially on a day when jurors heard a lurid phone sex chat between Arias and Alexander.
"It really taxed our servers. We got an incredible amount of traffic that day," said Michael Williams, chief technology officer at http://www.wildabouttrial.com/, a website and mobile app devoted to criminal trial coverage.
Arias, 32, claims Alexander battered her into submission, and finally, forced her to fight for her life in self-defense. Prosecutors say she killed Alexander in a jealous rage.
In graphic detail, Arias has described for jurors instances of physical abuse at the hands of Alexander. She said he belittled her and admitted to having sexual desires for young boys. She has spent an equal amount of time detailing her own troubled life, from an abusive childhood to her religious beliefs to the minutia of ex-boyfriends and car problems.
She broke down in tears, her head slumped over, as she sat on the witness stand and listened to the hourlong phone sex recording played for jurors in open court, as Alexander's family winced in the gallery and her own mother sat emotionless across the room. The judge warned observers of the explicit nature of the tape prior to playing it, and offered everyone a chance to leave. No one did.
Cardoza said he's never heard anything so salacious in a courtroom.
"This tops it all, absolutely tops it all," he said.
The trial has been crawling along as each day is interrupted by multiple objections and private bench conferences, something experts say is by design as Maricopa County Superior Court Judge Sherry Stephens, a former Arizona assistant attorney general, wants to be certain the record is clean of anything that could be used on appeal.