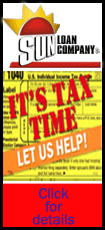 Today's highlight in history:
On Feb. 18, 1913, Mexican President Francisco I. Madero and Vice President Jose Maria Pino Suarez were arrested during a military coup (both resigned their positions the next day, and both were shot to death on Feb. 22).
On this date:
In 1735, the first opera presented in America, "Flora, or Hob in the Well," was performed in present-day Charleston, S.C.
In 1861, Jefferson Davis was sworn in as provisional president of the Confederate States of America in Montgomery, Ala.
In 1885, Mark Twain's "Adventures of Huckleberry Finn" was published in the U.S. for the first time.
In 1930, photographic evidence of Pluto (now designated a "dwarf planet") was discovered by Clyde W. Tombaugh at Lowell Observatory in Flagstaff, Ariz.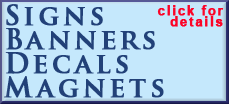 In 1943, Madame Chiang Kai-shek, the wife of the Chinese leader, addressed members of the Senate and then the House, becoming the first Chinese national to address both houses of the U.S. Congress.
In 1953, "Bwana Devil," the movie that heralded the 3D fad of the 1950s, had its New York opening.
In 1960, the 8th Winter Olympic Games were formally opened in Squaw Valley, Calif., by Vice President Richard M. Nixon.
In 1970, the "Chicago Seven" defendants were found not guilty of conspiring to incite riots at the 1968 Democratic national convention; five were convicted of violating the Anti-Riot Act of 1968 (those convictions were later reversed).
In 1977, the space shuttle Enterprise, sitting atop a Boeing 747, went on its debut "flight" above the Mojave (moh-HAH'-vee) Desert.
In 1983, 13 people were shot to death at a gambling club in Seattle's Chinatown in what became known as the Wah Mee Massacre. (Two men were convicted of the killings and are serving life sentences; a third was found guilty of robbery and assault.)
In 1988, Anthony M. Kennedy was sworn in as an associate justice of the U.S. Supreme Court.
In 2001, auto racing star Dale Earnhardt Sr. died in a crash at the Daytona 500; he was 49.
Ten years ago: Declaring that America's security should not be dictated by protesters, President George W. Bush said he would not be swayed from compelling Iraqi President Saddam Hussein to disarm. An arson attack involving two South Korean subway trains in the city of Daegu claimed 198 lives. (The arsonist was sentenced to life in prison, where he died in 2004.) Country singer Johnny PayCheck died in Nashville at age 64.