The men's and women's basketball teams each earned impressive Senior Day victories over their opponents from Emmaus Bible College. In between games, there were three new inductees into the school's Athletic Hall of Fame.

The men's team won by a final score of 74-37, behind the hot shooting of senior guard and Olympia High School graduate Brady Cremeens.

Cremeens scored 24 points, including six 3-pointers, in his final regular game for the Red Lions. The 3-point barrage added to a career total that may put him in consideration for a Hall of Fame induction some day. Cremeens is the school's all-time leader in 3-point field goals.

LCU coach Davis Hodam was pleased to see Cremeens perform well on Senior Day.

"Obviously, Brady Cremeens will be missed," said Hodam. "He's one of those guys, you can't replace his competitive edge, his desire to be the best at all times and his ability to score the ball. You can't duplicate that with just anybody. Tonight was just one of many steps along the way for him in his career here."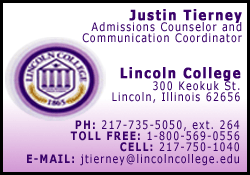 The Red Lions took control of the game from the start, jumping out to a 13-0 lead in the first four minutes behind 3-pointers from Cremeens, Collin Mattingly and Nathan Pelehowski. Another Cremeens trey at the halftime buzzer gave LCU a 34-19 advantage going into halftime. Emmaus would never threaten the Red Lions' lead in the second half.
Hodam credited the fast start to the intensity of his starting lineup, comprised entirely of players in their final season in the program.
"I give credit to our seniors for that," said Hodam. "We started four seniors and another player who is leaving the program. I think we went on emotion and passion. We just wanted to take advantage of that opportunity. I credit that to them. They played wonderful together, with a lot of emotion and energy. They get all the credit.
"All of those guys who hit shots, they're shooters. So it didn't surprise me at all that we hit those first couple of shots."
In addition to Cremeens' scoring totals, the Red Lions got 14 points from freshman AJ Kuhn and eight points from senior Nick Radcliffe.
The entire roster saw playing time in Saturday's contest, which was pleasing to Hodam.
"It's a good way to end the regular season, knowing that we have a tough regional game coming up," said Hodam. "It's great to give the guys a reward for all the hard work in practice. We have 15 guys who deserve all the playing time I can give them. I wish I could give them all more.
"To be able to finish strong, with a nice victory that gets everybody a chance to play, that was very important."
Kirkpatrick, Carson lead Lady Red Lions
The LCU women's team defeated Emmaus Bible College 51-37 to open Saturday's events.
The Lady Red Lions were led by 23 points and 12 rebounds from Mariah Kirkpatrick and a triple-double from Alicia Carson, who finished with 12 points, 10 blocks and 24 rebounds.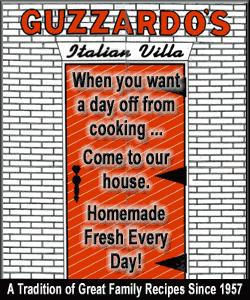 The win came in the absence of leading scorer Tatiana Colclasure, who missed Saturday's game with concussion symptoms.
"Wednesday when we played at Eureka, Tatiana Colclasure got a concussion in that game," said LCU coach Amanda Bowman. "So she was not allowed to play today because she still has a little bit of a headache. We anticipate that by Monday or Tuesday, she could be back."
In Coclasure's absence, Bowman said she counted on other players to step up, along with greater intensity on the defensive end.
"They stepped up pretty well, which I expected them to do," said Bowman. "We had some girls who don't normally play as much as they did today, they stepped up. We just had to contain them more, and we've got to be able to make up for the scoring without Tatiana."
Bowman said the win has been part of a trend of improved play in the spring semester, which has the coach feeling optimistic heading into the regional tournament.
"We play in the regional tournament this coming weekend. We are ranked No. 5 out of six teams," said Bowman. "We lost a couple of tough ones to the No. 2 seed and No. 4 seed. But we've come a long way since the first semester. We have had some really good chemistry here of late, and I think as long as we've got everybody back healthy, we'll do pretty good in the regional tournament."
Robbins, Crawford, '03 volleyball team inducted into Hall of Fame
In between games, fans were treated to a ceremony recognizing the accomplishments of a former player, former coach and a national championship team.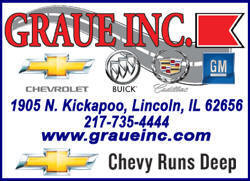 Brittany Robbins, Ken Crawford and the 2003 national champion volleyball team were each inducted into Lincoln Christian University's Athletic Hall of Fame.
Robbins, an LCHS graduate, was inducted for her excellence in women's basketball. She is the school's career scoring leader with 2,396 career points. She was a two-time first-team all-American and led the program to a Final Four appearance as a senior in 2004.
Crawford was the head volleyball coach from 1991 to 2006. During that span, Crawford took the program to nationals 11 times, including five Final Four appearances and two national championships, in 1998 and 2003. Crawford finished with a record of 452-196 in his career.
The 2003 volleyball team is the most recent athletic team from Lincoln Christian University to win a national championship. The team finished their season with a record of 36-4. Team members were Abbie Cole, Amanda Cole, Lauren Cox, Mindy Crawford, Katie Geisler, Bethany Harris, Amanda Healey, Leslie Johnson, Kari McFadden, Jeni McLaughlin, Sarah Nichols, Christen O'Malley, Jennifer Shurtz, Stephanie Williams and Christian Wright.
[By JUSTIN TIERNEY]