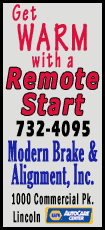 LDN sports writers were no exception as both Justin Tierney and Jeff Benjamin set aside a portion of their articles to remember a man who influenced Railer basketball and helped make the team and its coaches what they are today.
In trying to put together a fitting tribute to a man so well known and so highly regarded, LDN editors concluded that no one could say it better than our two writers who know the game best and knew the man who played a supporting role in Railer success.
Here are excerpts from Justin Tierney's Friday morning piece:
Perhaps no one in the rich history of Lincoln Railer basketball had as wide a range of experiences as Welsh. He was an assistant to four Lincoln coaches: Loren Wallace, Cal Hubbard, Don Fults and Neil Alexander.
Perhaps the most astounding connection between Welsh and the Railer basketball program, though, comes when examining the program's most decorated players. On the list of the top 15 scorers in the history of the program, Welsh can be connected to nearly all of them. He coached the likes of Chuck Verderber, Geoff Alexander, Don Aeilts, Paul Kendrick and Larry Lessen.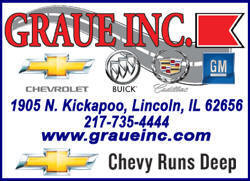 He coached the fathers of Jordan Nelson, Ben Brackney and Brandon Farmer, and he coached with Alexander, whose son Gregg is the school's all-time leading scorer. He also coached Joe Cook, the brother of Norman Cook and the uncle of Brian Cook. His son, Pete, was a starter on the 2006-07 team that has a school record for wins in a season, alongside Farmer and Matt Schick.
In an interview with friend and longtime area radio announcer Sam Madonia in 2011, Welsh said he originally didn't know how long he would stay at Lincoln Community High School, thinking he might pursue a head coaching job somewhere else. But instead, Welsh came to love the role of assistant coach on Loren Wallace's staff, where he was known as the jovial jokester on the staff.
"The head coach has to do certain things," said Welsh in that interview, which was posted this week by Tim Rogers on a Facebook page titled "Lincoln Railers Forever." "The assistant coach is always able to put his arm around them, comfort them and joke around in the locker room."
Asked about his former assistant this week, Neil Alexander said Welsh was more than just a comforting assistant coach. Alexander heralded Welsh as a defensive mastermind.
"John was very instrumental and he has a lot to do with the tradition of Lincoln basketball," said Alexander, who coached with Welsh from 1990 until 1995. "I learned more about our 1-2-2 defense from John Welsh than any other person. He had the most influence toward me on that side of the ball as anyone. He knew defense. He worked with Coach Wallace."
Alexander also credits Welsh for welcoming him to the community as an outsider in 1990. It was Welsh, Alexander says, who impressed upon him the tradition of the Lincoln program and its importance to the community.
"He taught me the basketball side of it, but he also taught me the tradition of Railer basketball," said Alexander. "How things were done, how people thought, how people's kids thought. I got that whole lesson from him. I'm just very grateful to have had him."
Jeff Benjamin also commented on the loss of Welsh and the tribute paid to him during the Friday night Railer game:
In a moment of full disclosure, I have to admit that this article took a while to get going. How to convey all the emotions that enveloped Roy S. Anderson on Friday night? What catchy way to grab your attention, leading into discussion about the Railer victory? But, as I generally do, I go back to some of the lessons my dad taught me, and one hit me square in the face: Get to the point and make it.
John Welsh will be truly missed.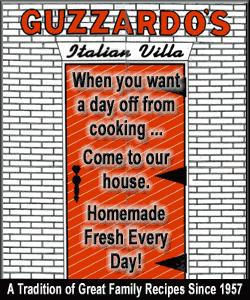 As Justin Tierney so effectively pointed out in his preview article, you can't get too far in a trip to Railer Nation without finding something that was touched by John Welsh.
"He had more impact on me than anyone else here at Lincoln," coach Neil Alexander said after his Railers picked up their 24th win of the season, a 58-42 win over SHG. "It was a sad day when he (Welsh) left us."
Welsh was honored before the game as the Railers and their coaches stood in front of the Lincoln bench. As PA announcer Steve Sauer seemed to choke back his own emotions, Welsh's attributes and involvements were noted as a solemn crowd listened. As Sauer finished his remarks, a full house at Roy S. Anderson came to its feet as one for a standing ovation in tribute to a man who is as responsible as anyone for the tradition of Lincoln Railer basketball.
John Welsh's influence in the Lincoln community extends beyond Railer basketball.
As a member of the District 27 school board, Welsh promoted basketball for all age levels. He encouraged young people to get involved in the game as well as the schools themselves.
It was Welsh who promoted the idea of a Trojan Basketball Tournament in Lincoln for young athletes from all over the state.
The tournament has grown into an event that is good not only for the schools and their athletes but also for Lincoln as a whole. Each year literally thousands of out-of-town guests arrive in Lincoln for the two-day event. The tournament is open to boys and girls from third grade through eighth grade. Games are played nonstop at Carroll Catholic, Central School, Lincoln Community High School, Lincoln College, Washington-Monroe and West Lincoln-Broadwell schools on both days.
That tournament will take place this weekend, and coaches, players, family and fans will flock to town, taking up space in motels and filling the tables and booths of local eateries. During downtime, they will shop, visiting retail businesses in the heart of the city as well as on the town's west end. It is good, very good for everyone, and it all came from one idea, one man, John Welsh, who said, "Let's hold a tournament."
In addition to all this, Welsh also worked with other sports, including golf, swimming, football, track and baseball. He participated in 2004 in a fundraising golf tournament for Abraham Lincoln Memorial Hospital and came out on the winning team. He was part-owner of the Lincoln Dairy Queen, a summertime gathering spot where folks sat outside in their cars or at tables, enjoyed a cool treat, and spent time with family and friends. He also served on the Junior High Booster Club and pushed for a concession stand at the ball diamond for the club, and he was a member of the local Elks.
So, what makes someone a local legend? By definition, a legend is a person or thing that inspires. By our own definition, a local legend is someone who leaves behind contributions to our future, someone who helped lay the groundwork for what is yet to come. In the world of Railer basketball as well as many other venues, using the word legend next to the name John Welsh is certainly appropriate.
[LDN]