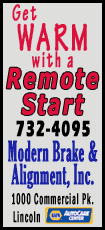 Since tradition demands a bride practically drip with gold jewelry, it's never too early for an Indian family to start preparing, particularly with the high cost of gold these days.
"I'm collecting things for her now so when she grows older and marries, I should have enough gold for her," said Rao. "It is very auspicious for us, one of the most auspicious things, to give gold to your daughter."
Gold has been deeply entwined in Indian culture for thousands of years. Nowadays, India is by far the world's biggest buyer of gold and those imports are an increasing drain on an economy that is growing too slowly to reduce widespread poverty. Last year Indians imported 864 tons of gold, about one fifth of world sales. The cost of 2.5 trillion rupees ($45 billion) was second only to India's bill for imported oil. The unquenchable appetite for gold coins, bars and jewelry has swelled India's trade deficit and weakened its currency, making crucial imports such as fuel more expensive.
The government can't do much about oil imports -- without fuel, the economy would grind to a halt -- so in the past year it has tried to rein in gold demand, raising the import duty three times in a year to its current level of 6 percent. The higher tariff is proving little match for age-old tradition.
"Every Indian wants gold. Now is the wedding season, and I'm seeing an increase in demand no matter about the tax," said jeweler Arun Kaigaonkar. "Prices have been rising for years, and still people buy."
He said not only jewelry, but gold bars and coins remain in high demand because in many rural areas banking is less available. "In the countryside, people save their money only in gold."
Last year Indian gold-buying briefly dropped for six months, but then it roared back in the second half of the year. And in January, sales spiked sharply as jewelers and investors rushed to buy ahead of the import tax hike to 6 percent, which took effect on at the end of the month.
"The culture of gold is so strong in India. It's difficult to contain this demand by just tweaking import duties," said Samiran Chakraborty, an economist with Standard Chartered Bank in Mumbai.
Through centuries of warfare and the shifting borders of regional kingdoms, gold was the safest currency. In some Hindu legends, Brahma, the god who created the universe, was born from a gold egg. In India, gold is spiritual and it is also practical. Parents of the bride give gold as a symbol of their prosperity. But it is also an insurance against a bad marriage, since the jewelry is the wife's, though many men take it anyway.
In early 2011, an ounce of gold cost about $1,375 on the world market, or nearly 62,000 rupees inside India at the exchange rate at the time.
It now costs over $1,600 an ounce, but the drop in the rupee against the dollar means the cost in India has risen by an even greater extent, to about 90,000 rupees.