Right now he's getting ready to host Sunday's Academy Awards, where he's also a nominee for the original song for his hit movie "Ted." He's producing and writing three animated TV shows, plus voicing many of their key characters.
"I'm a little exhausted," the 39-year-old confessed in a recent interview.
The multitalented entertainer talked with The Associated Press about what makes a great Oscar show, juggling multiple jobs and who he thinks will host next year.
___
AP: What's been the best part of the Oscar job so far?
MacFarlane: I've enjoyed the writing process. It's really a very different type of production than I've been involved with in the past and it's such an extensive amount of time, and putting it together and having it feel like it has a shape and a consistency has really been a challenge.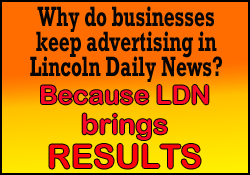 AP: How much is with your own writing team?
MacFarlane: My staff has been composed of primarily "Family Guy" writers, but there've been about maybe four folks that have been brought on from other places. But for the most part I've been allowed to assemble my own staff, and we've tried to find a balance of people that I've worked with for a lot of years and that know my rhythms and some new people as well, a few of whom have worked on past Oscar ceremonies.
AP: What are the elements of a great Oscar host?
MacFarlane: It's part classy master of ceremonies and part Friars Club roaster.
AP: How hard has it been to find that middle ground?
MacFarlane: It's been a challenge but not an enormous challenge. We are, I hope, smart enough guys to be aware of what the tone is and to work within those parameters. So you won't be seeing any (penis) jokes. It's still Disney, for Christ's sake.
AP: Is a blend of Ricky Gervais and Billy Crystal the best example of what you're going for?
MacFarlane: Certainly Billy Crystal, Johnny Carson and Bob Hope are the three that stand out as the paragons of class and effectiveness and comedic balance in the history of the Oscars. I'm going to go out there and certainly be mindful that that's what works but also try and inject some of what I do into the mix and hopefully come out with something that is fresh and surprising and has an edge but doesn't completely thumb its nose at the Oscars. Change happens incrementally... I think it's safe to say what we're doing is very self-aware of this challenge that everyone keeps asking about.