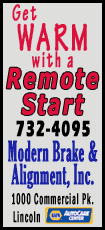 Rosie Rivera, the late singer's sister, said the family had decided to share Rivera's book with her fans so they could "enjoy her as we have."
"I miss my sister every moment, but on days that I want to feel her close, I open her book written in her own words, and feel her right next to me," Rosie Rivera said in a statement issued by Atria.
Atria vice president and senior editor Johanna Castillo said she had talked to Rivera about the impact she hoped her book's message would have on readers.
"This book is her legacy to all of her fans," Castillo said.
Rivera had worked on "Unbreakable" for several years and completed it before her death, Atria spokesman Paul Olsewski said. She had been in talks with Atria, an imprint of Simon & Schuster, since 2011.
According to Atria, "Unbreakable" will provide "an intimate look into the heart and soul of this self-made woman, who ascended to the top of the charts against all odds, becoming a legend in a completely male dominated music category," grupero, a type of Mexican folk music.