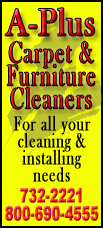 Three messages appeared on Chavez's Twitter account early Monday saying he was back, and the government announced that he had arrived at 2:30 a.m. and was taken to Caracas' military hospital to continue with his treatments. The government released no images of the president, though, and while his supporters threw street celebrations to welcome him, some also said they wanted to see him to get a better idea of how he is doing.
The government has said Chavez is undergoing "complex and tough" treatments for his illness but hasn't specified what sort of treatment. The government has said he is breathing through a tube inserted into his windpipe and therefore has difficulty talking, but officials haven't given a detailed medical report despite demands by the opposition.
Even as Vice President Nicolas Maduro has increasingly stood in for Chavez since the president's Dec. 11 surgery, he and other leading officials have insisted that Chavez remains in charge and has been signing off on government decisions.
Chavez's announced return to Caracas came less than three days after the government released the first photos of the president in more than two months, showing him in a bed looking bloated and smiling alongside his daughters. The lack of any images of Chavez on Monday underlined the many unanswered questions about where he stands in his prolonged struggle with an undisclosed type of pelvic cancer.
Information Minister Ernesto Villegas broke into song on television early Monday, exclaiming: "He's back, he's back!"
"Bravo," Villegas said, before state television employees joined him in the studio clapping and celebrating.
A giant inflated Chavez doll was placed beside a corner of the National Assembly building.
Villegas reiterated in an interview with Venezuelan radio station Union Radio that Chavez is going through a "difficult, hard and complex" recovery process, and that his return doesn't change the "difficult circumstances he has been in."
The vice president later presided over a televised Cabinet meeting at the presidential palace, though he didn't offer additional details about Chavez. "He will live and he will triumph," Maduro said at the end of the meeting, while on television an image of Chavez's face was superimposed on the oval-shaped table.
Hundreds of Chavez supporters celebrated his return in downtown Caracas, chanting his name and holding photos of the president in Bolivar Plaza. Supporters also gathered outside the hospital, wearing the red T-shirts of Chavez's socialist movement and chanting: "He's back!"
"I want to see my president," said Alicia Morroy, a seamstress who stood outside the hospital on the verge of tears. "I've missed him a lot because Chavez is the spirit of the poor."
Six hospital employees who were asked about the president said they hadn't seen him. Yusmeli Teran, a waitress who serves food to patients, told The Associated Press that the area where Chavez was being treated on the ninth floor is a restricted area guarded by police and soldiers. "No one has seen him at all," she said.
Chavez's precise condition and the sort of cancer treatments he is undergoing remain a mystery, and speculation has grown recently that he may not be able to stay on as president.