South African author and illustrator Niki Daly has given us a gem of a book with "No More Kisses for Bernard!" All children, both boys and girls, know that when relatives and special friends visit their parents, there are inevitable hugs, and kisses are deposited on cheeks and foreheads. But as children start to reach independence (which can come with some as early as 2 and 3 years old) these demonstrations of affection become very unwelcome!
Daly's intrepid character, Bernard, is no exception. This boy, who appears to be about 4 or 5, knows that as soon as his aunts Lulu, Lola, Lilly and Tallulah arrive, he will be drowned in kisses and hugs. He loves his aunts, but he just does not want them kissing and hugging him anymore.
Hiding his lips with his hands doesn't work. He even comes up with the plan to wear a knight's visor on his birthday. That works until Aunt Tallulah opens the visor to sneak a kiss on his nose, which causes Bernard to firmly declare, "No kisses! No hugs!"
Of course the four women are disappointed that their affections are being rebuffed. They love Bernard very much and try hard to respect his wishes. Then Aunt Tullulah comes up with an idea. She will create paper heart kisses and hugs to give to Bernard. He loves that idea! Soon all the aunts are creating paper kisses and sharing them with Bernard until he is once again covered in kisses, although paper this time.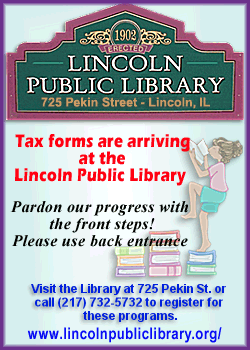 After his bath, as his parents are tucking him in for the night, they ask Bernard if they can have a special kiss, to which Bernard agrees. A nice, simple good-night kiss is just right for him to share with his mom and dad.
Although Bernard and his family are depicted as a generic family of mom, dad and child, the aunts are a multicultural mix. Every character is illustrated to depict a personality, from Aunt Tallulah's offbeat fashions to Bernard's Spiderman costume. The reader will see in each character traits that are easily identified in their own families and friends. Each spread has interesting details that will keep young people searching the pictures for added information about Bernard and his family.
"No More Kisses for Bernard!" is sure to be a pleasurable read for young and old alike. Don't be surprised if you hear the refrain "No more kisses!" being repeated at your house.
For more books like this, visit the Lincoln Public Library, 725 Pekin St.
[Text from file received from Louella Moreland, Lincoln Public Library District]
Ms. Lou's blog: lincolnpubliclibraryupdates.blogspot.com