Screenwriter and actor Dan Futterman, nominated for an Oscar in 2006 for the "Capote" screenplay, has empathy for any writer trying to pen an effective script based on real events, as he did.
"This is fraught territory," he says. "You're always going to have to change something, and you're always going to get in some sort of trouble, with somebody," he says.
Futterman recalls seeing "Lincoln" and wondering briefly why Connecticut would have voted the way the movie depicted it. On the other hand, he says, he has so much admiration for Kushner's achievement in writing an exciting movie about 19th-century legislative history that he's inclined to overlook the alteration.
Futterman also doesn't begrudge the "Argo" filmmakers, because he feels they use a directorial style that implies some fun is being had with the story. "All the inside joking about Hollywood -- tonally, you get a sense that something is being played with," he says.
He recalls his own object lesson in the difficulty of writing about real people and events: In "Capote," he combined three of Truman Capote's editors into one, for the sake of the narrative. He ended up hearing from the son of New Yorker editor William Shawn, actor Wallace Shawn, who wasn't totally pleased with the portrayal of his father. Futterman says he was sympathetic to those concerns and would certainly have addressed them in the script, had he anticipated them.
Of the three Oscar-nominated films in question, "Zero Dark Thirty" has inspired the most fervent debate. The most intense criticism, despite acclaim for the filmmaking craft involved, has been about its depictions of interrogations, with some, including a group of senators, saying the film misleads viewers for suggesting that torture provided information that helped the CIA find Osama bin Laden.
There also have been questions about the accuracy of the depiction of the main character, a CIA officer played by Jessica Chastain; the real person -- or even combination of people, according to some theories -- that she plays remains anonymous.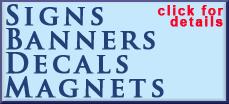 Mark Boal, the movie's screenwriter, said in a recent interview that screenwriters have a double responsibility: to the material and to the audience.
"There's a responsibility, I believe, to the audience, because they're paying money, and to tell a good story," he said. "And there's a responsibility to be respectful of the material."
In a later interview with the Wall Street Journal, he added: "I think it's my right, by the way, if I firmly believe that bin Laden was killed by aliens, to depict that. ... In this country, isn't that legit?"
The debate over "Argo" has been much less intense, though there has been some grumbling from former officials in Britain and New Zealand that their countries were portrayed incorrectly in the film as offering no help at all to the six Americans, whereas actually, as Mendez writes, they did provide some help.
And as for the Canadians, the Toronto Star detailed late last year how Affleck (who also stars as Mendez) agreed to adjust the postscript to his film to more generously credit Canada and its ambassador at the time, Ken Taylor, who protected the Americans at great personal risk.
To Walter, the screenwriting professor, keeping track of all the historical details is a losing battle.
"When I am hungry and crave a tuna fish sandwich, I don't go to a hardware store," he says. "When I seek a history lesson, I do not go to a movie theater. I loved 'Argo' even though I know there was no last-minute turn-around via a phone call from President Carter, nor were there Iranian police cars chasing the plane down the tarmac as it took off. So what? These conceits simply make the movie more exciting."