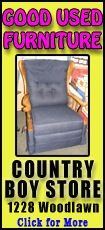 The 79-year-old composer-producer launched a new music education application Tuesday called Playground Sessions, which teaches users how to play the piano. He said the app will help children and adults learn how to read music and understand the mechanics of piano playing.
There's "such a need for this," Jones said in an interview last week. "The concept is brand-new. I have been praying for this for a long time. It has a learning concept similar to Rosetta Stone. I'm blown away by this."
Playground Sessions is a musical app with real-time feedback and video tutorials from pianist David Sides. It features about 70 popular songs by Beyonce and Justin Bieber, and well-known tunes like Katy Perry's "Firework" and Frank Sinatra's "New York, New York."
Jones, who produced Michael Jackson's "Thriller" and other successful albums, hopes Playground Sessions will have an impact on music education programs in schools around the world. One of first schools that will use the app is Jones' alma mater, Garfield High School in Seattle.
"Our kids in this country know less than any other country," Jones said of music education in the United States. "We need something like Playground Sessions to push us forward."