That unanimous ruling is the latest in the battle between a U.S. soldier, Army Sgt. 1st Class Jeffrey Lee Chafin, and his estranged Scottish wife, Lynne Hales Chafin, over their daughter.
Chafin wants to appeal a federal judge's decision to let Lynne Hales Chafin take their daughter back to her native Scotland. But the 11th U.S. Circuit Court of Appeals ruled that Chafin's appeal was moot because the 6-year-old girl has now been in Scotland for more than a year, and that his only remedy is in Scotland's courts.
Chief Justice John Roberts said that was wrong. "Such return does not render this case moot; there is a live dispute between the parties over where their child will be raised, and there is a possibility of effectual relief for the prevailing parent," Roberts said. "The courts below therefore continue to have jurisdiction to adjudicate the merits of the parties' respective claims."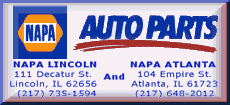 The Chafins married in Scotland in 2006; their daughter was born in 2007. The family lived in Germany until Chafin was deployed in Afghanistan, and mother and daughter moved to Scotland. Chafin transferred to Alabama in 2009, and was joined by his family the next year.
The Chafins agreed to divorce in 2010, and Lynne Chafin was deported in February 2011.
She sued to take her child with her, citing the 1980 Hague convention on international child abductions, which is designed to return children illegally taken from member countries. She said their daughter's residence was Scotland, and that her husband illegally retained the child in the United States. A federal judge agreed, and ordered the girl be taken to Scotland. The judge also refused to stay the order. The mother and child boarded a plane and left the country.
Chafin appealed to the circuit court, which said the case was moot because the girl was in her official residence of Scotland.
That doesn't matter, Roberts said. Chafin has a right to make a claim, and a possibility of success, which eliminates an argument of mootness. And the fact that the girl is in Scotland doesn't matter, he said.

"Even if Scotland were to ignore a U.S. re-return order, or decline to assist in enforcing it, this case would not be moot," he said. "The U.S. courts continue to have personal jurisdiction over Ms. Chafin, may command her to take action even outside the United States, and may back up any such command with sanctions ... Enforcement of the order may be uncertain if Ms. Chafin chooses to defy it, but such uncertainty does not typically render cases moot."
Roberts said if they allow Chafin's case to be ruled moot, judges would automatically stay rulings in Hague convention cases to preserve jurisdiction. "In such cases, in which a stay would not be granted but for the prospect of mootness, a child would lose precious months when she could have been readjusting to life in her country of habitual residence, even though the appeal has little chance of success," Roberts said.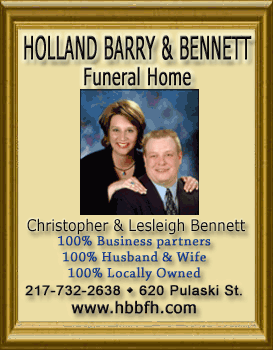 A ruling for Ms. Chafin would also send the wrong signal to international parents, Roberts said. "A mootness holding here might also encourage flight in future Hague Convention cases, as prevailing parents try to flee the jurisdiction to moot the case," the chief justice said.
[Associated Press; By JESSE J. HOLLAND]
Copyright 2013 The Associated Press. All rights reserved. This material may not be published, broadcast, rewritten or redistributed.