Mortars hit Damascus stadium, kill soccer player
Send a link to a friend
[February 20, 2013] DAMASCUS, Syria (AP) -- Two mortars exploded next to a soccer stadium in central Damascus Wednesday, killing one player and injuring several, Syria's state-run news agency said.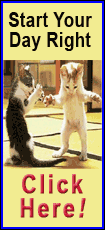 The mortar attack was the second in as many days in the capital. On Tuesday, two mortars exploded near one of President Bashar Assad's palaces, causing material damage only.
But it was the first confirmed strike close to a presidential palace and another sign that the civil war is moving closer to the heart of Assad's seat of power and into areas of the capital once considered safe.
SANA news agency said the mortars landed Wednesday in a complex housing the Tishrin Stadium and a hotel next to it in the central Baramkeh district. Some players were practicing in the stadium at the time.
It said the player killed was from the Homs-based al-Wathbah club. He was wounded inside the hotel as some players were getting ready to go out and join the practice and died later at the hospital.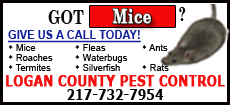 The Britain-based activist group Syrian Observatory for Human Rights also reported one player was killed.
Players from al-Wathbah team who witnessed the attack identified the dead teammate as 19-year-old Youssef Suleiman, the team's striker. They said he was the father of a 6-month-old baby.
They said the mortars landed in front of Tishrin hotel next to the stadium where players normally stayed, and shattered some of the building's windows.
The attack hit a few hours before the team was to play against the Hama-based al-Mawaair club as part of the domestic league.
"We were collecting our things about to head to the stadium when we heard the first explosion and the windows were blown off," said Ali Ghosn, a 20-year-old player.
"Youssef was hit in the neck. We ran out to the corridor when the second explosion struck and I saw Youssef fall down bleeding from his neck," he told The Associated Press in Damascus as some of his colleagues wept.
Ali said Suleiman died shortly after he arrived at the hospital. Three other players were wounded, one of them in critical condition.
Assad has tried to maintain an image as the head of a functioning state even as rebels edge closer to the heart of Damascus.
The capital had largely been spared the violence that has left other cities in ruins. For weeks, however, rebels who have established footholds in the suburbs have been pushing closer to the center of Damascus from the eastern and southern outskirts, clashing with government forces.
[Associated Press; By ALBERT AJI]
Copyright 2013 The Associated Press. All rights reserved. This material may not be published, broadcast, rewritten or redistributed.