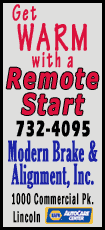 In the fifth-grade game, the Wolverines (4-1) won 48-8 behind 18 points from Kaden Froebe. Dreyden Pozsgai had nine more, while Payton Anderson added eight, Kameron Whiteman and Brayden Alexander each had six, and Joe Dalpoas added four.
In the sixth-grade game, the Wolverines (4-2) won 50-20 behind 15 points from Payton Batley. Froebe added 13, while Pozsgai had nine, Blain Robbins had five, Whiteman had four, and Anderson and Shane Shumard each added two.
WLB travels to Springfield on Thursday night to face the Falcons of Springfield Little Flower for a sixth-grade contest at 6:15.
[Text from file received from Dan Horn, West Lincoln-Broadwell]