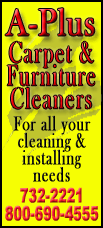 An outside investigation of how his organization handled the Miami case concluded as much. The report released Monday cited a lack of effective oversight and numerous examples of how its enforcement staff violated the NCAA's own internal policies while conducting its investigation (more on that in a moment), including ignoring advice from its legal counsel. Conveniently, the same outside investigation also decided none of the NCAA's laws or bylaws were broken, meaning that Emmert and any staff members who could claim plausible deniability and haven't already been fired, forced out, resigned or retired likely will hang onto their jobs. Too bad.
Even worse was Emmert's self-serving answer to whether the NCAA's tactics had damaged its credibility.
"The damage is, first of all, for those people who were already skeptical or cynics, this feeds into their cynicism," he said Monday. "For those of us who have great confidence in all the people around this building, it's painful to have to deal with an issue that fails to live up to our standards and expectations. I think that's the challenge for all of us that work here."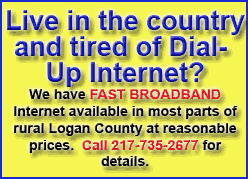 That's hardly the only challenge, though, now that the university has decided to fight back.
In September 2010, after widely circulated reports that convicted Ponzi schemer and Hurricane booster Nevin Shapiro had provided Miami players with walk-around money, strip-club trips, prostitutes -- and in one case, even paid for an abortion -- Miami did what every school that previously faced the NCAA did. It cowered. It self-imposed wide-ranging sanctions -- in the hope the NCAA wouldn't pile on -- including sitting out two bowl games and a conference football championship game, as well suspending players on both the football and basketball teams and making some pay restitution.
But once Miami found out about the NCAA's by-any-means necessary tactics, university President Donna Shalala decided that was enough.
In a strongly worded statement Monday, she said, "The lengthy and already flawed investigation has demonstrated a disappointing pattern of unprofessional and unethical behavior."
On Tuesday, with the NCAA's "lack of institutional control" charge levied against Miami and the sanctions phase of the process about to begin, she was even bolder. "We have suffered enough. ... Many of the charges brought forth are based on the word of a man who made a fortune by lying. The NCAA enforcement staff acknowledged to the University that if Nevin Shapiro, a convicted con man, said something more than once, it considered the allegation 'corroborated' -- an argument which is both ludicrous and counter to legal practice."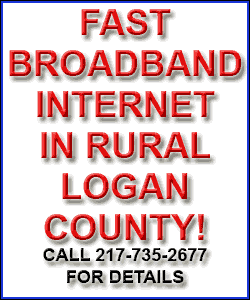 Ludicrous barely begins to describe the NCAA's conduct in the Miami case.
Ameen Najjar, the veteran investigator who was working the Miami case and has since been fired, arranged to pay Shapiro's lawyer to ask questions he wanted answered while she was deposing her client on another matter. Julie Roe Lach, hand-picked by Emmert to be the NCAA's vice president for enforcement, approved those payments and has also been fired. Former NCAA associate enforcement director Rich Johanningmeier, who retired in 2012, made sure Shapiro could get in touch with the NCAA by purchasing a disposable mobile phone, in addition to paying for Shapiro's use of the prison's phone system -- ringing up an $8,200 bill and expensing those costs to the NCAA. Corporate Operating Officer Jim Isch, Emmert's right-hand man, approved some of those expenses, but escaped punishment, the NCAA said, because his role was limited to "addressing only the fiscal issue and not any legal/prudential concerns."
But the most damning piece of all -- at least as it pertains to a lack of institutional control at the NCAA -- is that Emmert didn't know about any of this until last fall. And even after he did, Emmert blithely vowed none of the "tainted" evidence would be used against Miami, and then went ahead Tuesday and dropped the other shoe on the program.
It's hard to say why Emmert never bothered to keep tabs on the Miami case, since his investigators have botched so many others on his watch. The NCAA ended up firing an investigator looking into the case of UCLA's Shabazz Muhammad after she was found to be sharing confidential information. Penn State is suing the NCAA after it levied unprecedented fines against the program in the wake of the Jerry Sandusky scandal.
What makes it even more hypocritical is that the organization only months ago notified head coaches that they would be held responsible for the actions of their assistants. Guess that memo got lost in the interoffice mail.
[Associated Press; By JIM LITKE]
Jim Litke is a national sports columnist for The Associated Press. Write to him at jlitke@ap.org and follow him at http://twitter.com/JimLitke.
Copyright 2013 The Associated Press. All rights reserved. This material may not be published, broadcast, rewritten or redistributed.