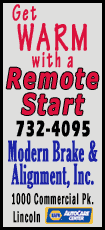 And now, the Hurricanes have 90 days to prepare their rebuttal -- or harsh penalties might await.
With Miami President Donna Shalala firing back at the governing body of college athletics for the second time in as many days, the Hurricanes got their long-awaited notice of allegations on Tuesday, the worst charge being that the school failed to monitor conduct of a rogue booster who provided cash, gifts and other items to players on the football and men's basketball teams.
"We deeply regret any violations," Shalala wrote in the university's response, "but we have suffered enough."
The NCAA did not comment Tuesday, one day after it revealed it was erasing some elements of its case against Miami because the information was obtained through an alliance forged with Maria Elena Perez, the attorney for former booster and convicted felon Nevin Shapiro, whose claims are at the center of this scandal.
The institutional-control charge is typically one of the most severe the NCAA can bring after an investigation of rules violations. A person familiar with the situation told The Associated Press about the lack of institutional control charge, and that some former members of Miami coaching staffs were named in the notice of allegations, including Missouri basketball coach Frank Haith, who was with the Hurricanes from 2004-11.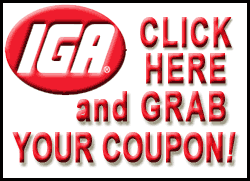 After his team beat No. 5 Florida on Tuesday night, Haith confirmed that he received the notice of allegation.
"There was no unethical conduct in my notice of allegation," Haith said. "And it is just an allegation, so we get a chance to defend ourselves."
Haith is alleged of failing "to promote an atmosphere for compliance," a charge specific to how he handled things when Shapiro allegedly wanted money in exchange for not going public with accusations that he paid to help the Hurricanes recruit a player.
Next up: The sanctions phase, where Miami's penalties will be decided. The Hurricanes already have self-imposed several sanctions, including sitting out two bowl games and a conference football championship game. Shalala said Monday -- when she first lashed out at the botched NCAA probe -- that she believes those punishments should be enough, and reiterated the same Tuesday.
"Many of the charges brought forth are based on the word of a man who made a fortune by lying," Shalala wrote. "The NCAA enforcement staff acknowledged to the University that if Nevin Shapiro, a convicted con man, said something more than once, it considered the allegation 'corroborated' -- an argument which is both ludicrous and counter to legal practice."
There's no shortage of possible penalties that Miami may still face. Some examples: Wins can be purged from the record books, scholarships may be reduced, more bowl games may be missed and limits could be placed on games being televised.
It's also possible that no further penalties would be assessed.
Miami told the NCAA in September 2010 that Shapiro -- serving a 20-year prison term for masterminding a $930 million Ponzi scheme -- made allegations to the school against former players.
Nearly 2 1/2 years later, Miami is now just entering the sanctions phase. It typically takes about three months to get a hearing, and then several more weeks -- at least -- often pass before penalties are handed down. The sides coming to a settlement beforehand is another possibility.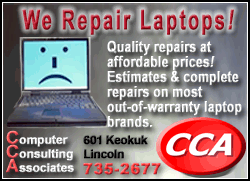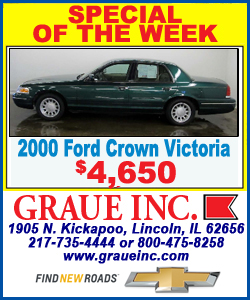 Shalala said Miami will work diligently to prepare a response to the allegations within 90 days.
"We trust that the Committee on Infractions will provide the fairness and integrity missing during the investigative process," Shalala wrote.
The notice of allegations was nearly delivered last month. That's when the NCAA acknowledged that some mistakes were made by its enforcement department through depositions that Perez used subpoena power to arrange under the guise of it being part of Shapiro's bankruptcy case. The NCAA does not have subpoena power, and because that information was deemed to be ill-gotten it resulted in some allegations being dropped.
It also led to yet another delay in the process, which many at Miami believe has dragged on for way too long.
Almost all allegations revolve around football and men's basketball, though several other sports are cited for very minor reasons. Three former Miami assistant coaches are also alleged to have been in violation of what's commonly known as NCAA Rule 10.1, which covers the "principles of ethical conduct."
Within about six months of Miami originally bringing the information it had on Shapiro forward, an NCAA investigation was under way, and the story became widely known in August 2011 after Shapiro provided Yahoo Sports with details of what he claimed to have given dozens of athletes, recruits and coaches over an eight-year period.
Among the gifts Shapiro alleged providing: Memorabilia, cash amounts both large and small, dinners, strip-club trips, prostitutes, and even an abortion.
Shalala labeled most of that as "sensationalized media accounts."
"Despite their efforts over two and a half years, the NCAA enforcement staff could not find evidence of prostitution, expensive cars for players, expensive dinners paid for by boosters, player bounty payments, rampant alcohol and drug use, or the alleged hundreds of thousands of dollars in cash and gifts given to student-athletes, as reported in the media," Shalala wrote. "The fabricated story played well -- the facts did not."
Several Miami football and men's basketball players have either served suspensions, paid restitution or both after their involvement with Shapiro was discovered. Apparently upset with how people he thought were friends turned their back on him following his conviction for the Ponzi operation, Shapiro vowed that he would take down the program.
"Had I realized I was dealing with, what is in my opinion ... such an incompetent regulatory institution, I would have never allowed Mr. Shapiro to have had any type of contact with the NCAA -- period," Perez wrote in a text message to AP.
Shawn Eichorst, the Nebraska athletic director who held the same role at Miami for some of the NCAA probe, declined to comment. Texas Tech athletic director Kirby Hocutt, who was the AD at Miami for some of the time when Shapiro was a booster, did not respond to a request for comment.
[Associated Press; By TIM REYNOLDS]
Copyright 2013 The Associated Press. All rights reserved. This material may not be published, broadcast, rewritten or redistributed.