Monday night at the Illinois College campus in Jacksonville, 777 fans showed up to see the matchup between Mount Pulaski and Okawville. By the end of the 32 minutes of play, it was the Lady Toppers who had hit the jackpot with a 43-30 win.

In typical Topper fashion, the ladies jumped out to an early 17-11 first-quarter lead. The Okawville Rockets, though, played their style of ball in the second quarter and held Mount Pulaski to just six points. Heading into the half, Mount Pulaski managed to hang on to a 23-18 lead.

Okawville came out strong in that third quarter and outscored Mount Pulaski again, cutting the lead to 29-27.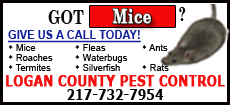 As coach Eric Leever has had to do from time to time this season, he reminded his squad that they had eight minutes left to play, and if they really wanted this game badly enough, they needed to prove it. And let me tell you, these ladies get fired up when challenged. A fantastic fourth quarter had the Lady Toppers coming out on top 14-3 in the scoring column.
Once again as the buzzer sounded, the crowd simply went wild. Never before in school history had anyone witnessed the girls basketball team earning a trip to state. These girls continue to make history, all the while never giving up on themselves.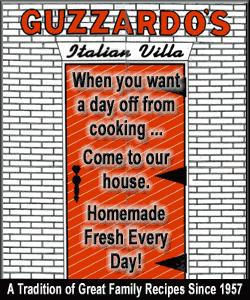 Also of important note is that early in the game, senior Andrea Dickerson scored her 1,000 point in her high school career. That makes three Lady Toppers from this team now in the 1,000-point club. Dickerson joins all-time scoring leader Jessica Awe and Erika Leever in this prestigious club.
Scoring leaders on Monday night for the Redbird Arena-bound Lady Toppers were Jessica Awe with 19 points, Erika Leever with 10 points and Andrea Dickerson with nine. Whitney Nichols pulled down 11 rebounds to go with her two points, and Kendra Willoughby contributed three points.
Mount Pulaski (29-4) will face Cowden at 2 p.m. Friday at Redbird Arena in Normal.
[By TEENA LOWERY]
Editor's note: Mount Pulaski and Cowden are both listed as co-ops going into the state tournament. Mount Pulaski has a co-op for girls basketball with Hartsburg-Emden while Cowden has a co-op with Herrick.