This weather statement is for the counties of Knox, Stark, Peoria, Marshall, Woodford, Fulton, Tazewell, McLean, Schuyler, Mason, Logan, DeWitt, Piatt, Champaign, Vermilion, Cass, Menard, Scott, Morgan, Sangamon, Christian, Macon, Moultrie, Douglas, Coles, Edgar, Shelby, Cumberland, Clark, Effingham, Jasper, Crawford, Clay, Richland and Lawrence, including the cities of Galesburg, Peoria, Bloomington, Normal, Havana, Lincoln, Champaign, Urbana, Danville, Jacksonville, Springfield, Taylorville, Decatur, Charleston, Mattoon, Shelbyville, Effingham, Flora and Lawrenceville

Low pressure is forecast to push out of the Oklahoma Panhandle on Thursday morning and then turn northeast into eastern Iowa by midday Friday. Snow will develop in central Illinois during the day Thursday. The snow will overspread all of the area by early Thursday afternoon before becoming mixed with sleet and freezing rain late in the day, especially along and south of Interstate 70. Mixed precipitation will likely continue Thursday evening, with mainly snow north of I-74 and freezing rain and sleet also possible south of I-74. The mixed precipitation will taper off to more of a freezing drizzle or very light snow combination later Thursday night. Current indications suggest the potential for 3 to 5 inches of snow, especially along and north of I-72, with heavier snowfall amounts likely west of Illinois.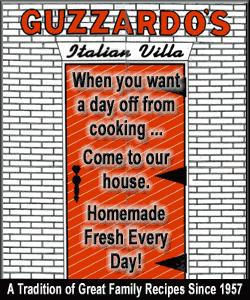 Even though the steady snowfall is expected to taper off overnight Thursday, there could be an extended period of light freezing rain or drizzle overnight Thursday into early Friday morning as temperatures slowly moderate during the night Thursday. Most areas are expected to remain below freezing overnight, with only far southeast Illinois near Lawrenceville seeing the mercury near or just above the freezing mark through early Friday morning. At this point, ice accumulations could range from one-tenth to two-tenths of an inch from I-72 south, with higher amounts possible in southwest Illinois, where winter storm watches are posted Thursday.
If you have plans for traveling anywhere across the Midwest from Thursday into Friday morning, especially west of the Mississippi River, you should keep up-to-date with the latest information on this developing winter storm. The combination of snow and ice on area roadways will make for hazardous driving conditions on untreated roads.
___
Graphical depiction:
http://www.crh.noaa.gov/wxstory.php?site=ilx
(Or see below for graphic posted by the National Weather Service on Tuesday.)
For updates, check http://www.crh.noaa.gov/ilx/.
[Text from National Weather Service, Lincoln office]