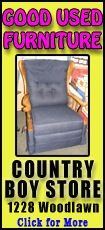 1. If you would have told me on Dec. 21, as Illinois sat at 12-0 and ranked in the top 10, that Illinois would be long gone from the top 25, I wouldn't have believed it! How good things seemed to be on the eve of the Mizzou game! Who knew EIGHT losses were upon us in the next six weeks?

2. If you would have told me on Feb. 6, as Illinois found themselves just 2-7 in the Big Ten and losers of 6 of 7, that Illinois would win four straight and be poised to reach .500 in the conference standings after a home game against winless Penn State, I wouldn't have believed it! I thought Illinois was all done, and they proved me wrong with wins against No. 1 Indiana, nemesis Purdue and road wins against ranked Minnesota and Northwestern. Who knew FIVE wins in 14 days could unfold?

3. If you would have told me that Bruce Weber would be considered a leading candidate for NATIONAL coach of the year less than a year after his much-anticipated firing by Illinois, I wouldn't have believed it! And while I think Miami of Florida and their unheralded coach will probably steal most of the national thunder, you have to give Weber a ton of credit for landing on his feet at Kansas State and storming back into the quality coach conversation. I realize many a hater still lurks, looking to take potshots at Weber, but 2012-13 really speaks for itself for the man who took the Illini to the brink of a national title eight seasons ago.

4. Am I the only Illini fan who can't get enough of Myke Henry? I just about vomit when I hear reports of his possible transfer, and I would LOVE to see Myke get 20 minutes a night. Yes, he isn't the strongest defender on the team. Yes, he looks passive at times on the court. But I love his game, and I think he is one of few on the current team who can put points on the board in bunches. His prowess on the offensive boards can be game-transforming, and he needs serious minutes each night, in my humble opinion.
5. Illinois beat No. 1 Indiana on an uncontested layup at the buzzer less than two weeks ago. I write this because I STILL cannot believe how open Tyler Griffey was on that play! Great cut, Tyler Griffey; great pass, Brandon Paul; great set play, coach John Groce; and great defense, No. 1 Indiana Hoosiers. Three out of four isn't bad, is it?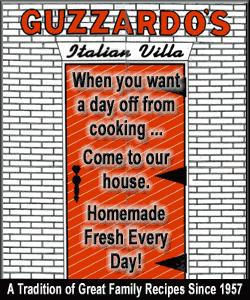 6. Wow, am I glad the Big Ten tournament returns to Chicago for the first time since 2007. Indy does a nice job with the tourney, but there is only ONE Chicago. And oh, by the way, Illinois has won two of the last three tournaments played at the house Michael built (2003 and 2005).

7. How about the play of senior D.J. Richardson from Peoria? The guy who seemed to lose his shot for quite some time is ON FIRE! What a great conclusion to a really good career. Keep the shots dropping, DJ!

8. Illinois should win remaining home games against Penn State and Nebraska. Can they win one of three remaining road games (Michigan, Iowa and Ohio State are on the schedule) to finish .500 in the conference schedule? Inquiring minds want to know.

9. I

've really been impressed and encouraged by the positive spirit the Illinois coaching staff brings to this team day in and day out. Head coach John Groce sets the pace, but each member of the staff seems exceptionally good at bringing encouraging words to this squad that struggled with the tough love, tough truth of former coach Bruce Weber and his staff.

10. This has NOTHING to do with Illinois basketball, but "great job" to the Mount Pulaski girls basketball team on winning a supersectional title for the first time in school history and advancing to the Class 1A state tournament in Bloomington-Normal this weekend. This volleyball school is making a basketball statement, and the trio of star seniors Jessica Awe, Andrea Dickerson and Erika Leever are fun to watch in more ways than one! Keep it rolling, Lady Toppers.

That's all for now. Stay warm and GO, ILLINI!

[By GREG TAYLOR]