But the change doesn't appear to have budged Herbalife's critic, the hedge fund manager Bill Ackman, and its shares slid Wednesday afternoon.
Herbalife, which uses a network of distributors to sell its nutrition and weight loss products, has been fighting off claims that its business amounts to a pyramid scheme. Ackman argues that the company makes most of its money by recruiting new salespeople, rather than on the products they sell. Herbalife disputes Ackman's statements and says he's just trying to force the stock down for his own financial gain.
Another prominent investor, Carl Icahn, has made a big bet on the company's shares and business and publicly upbraided Ackman.
Herbalife said Wednesday it will begin providing more details on the overlap between its customers and salespeople. Ackman quickly fired back in a statement saying the disclosure wasn't good enough.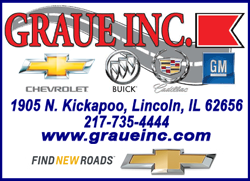 "If Herbalife really wants investors to understand their business better ... they should start by answering even one of the 284 questions we submitted publicly to them two weeks ago," Ackman said in an emailed statement. Earlier this month Ackman released the exhaustive list of questions, many which deal with prior court cases and federal regulations governing Herbalife. Ackman said the company has not responded to any of the questions.
Company executives said they will begin breaking out which of the 3.2 million Herbalife distributors are also major customers. Many of the company's biggest customers become salespeople to get a discount on Herbalife products, said Herbalife President Des Walsh.
"We want to simplify matters by breaking out that group and identifying them separately so that it's clear that this is a group that are not distributing products but rather are engaged as a wholesale customer," Walsh told analysts.
Those reporting changes will go into effect in April. The company said it has already begun providing sales staff with a simplified disclosure statement that explains the company's business model.